---
Hereditary Haemorrhagic Telangiectasia (HHT-WG)
Based on Evidence European (BEE) Meeting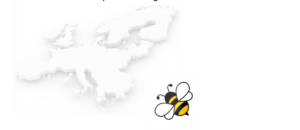 The Based on Evidence European (BEE) Meeting is a bi-annual two-day educational symposium gathering HHT experts, clinicians, healthcare professionals and patients/caregivers from across Europe. It was established with the aim of fostering collaboration, innovation, and the dissemination of knowledge on cutting-edge research and treatments.
Stay tuned for updates on our upcoming BEE Meetings.
Based on Evidence European (BEE) Meeting| 25th May, 2023
The first BEE Meeting was held in Taastrup, Denmark on 25th May, 2023, and served as a pivotal platform for leading experts, clinicians, and patients to gather and share knowledge about Hereditary Hemorrhagic Telangiectasia (HHT).
Read more about this event here.