We are very proud to release the new VASCERN information leaflet!
This leaflet contains a concise overview of our network, including the presentation of our five Rare Disease Working Groups, our members (healthcare providers and ePAG patient organisations) and highlights the various services and material we offer to patients and the medical community.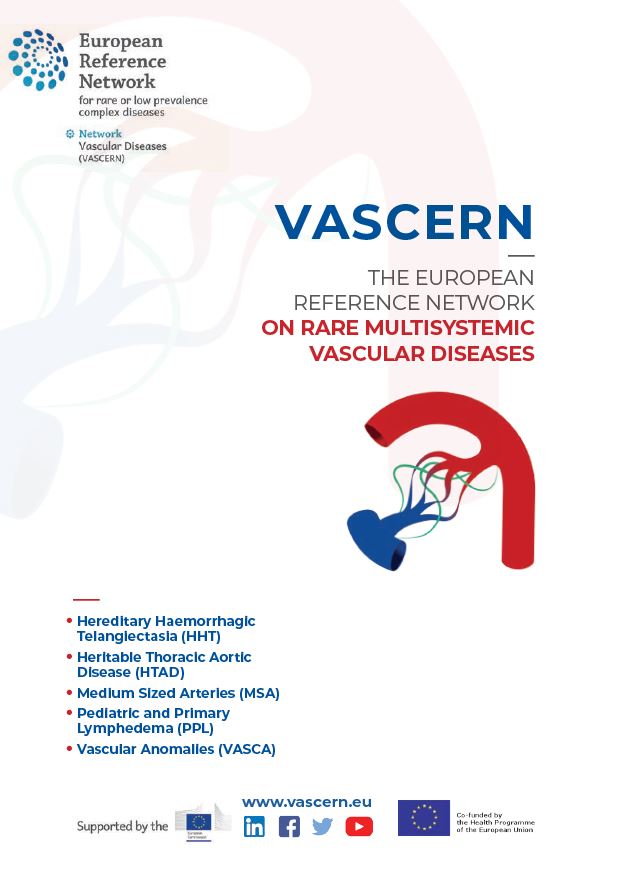 The online version of the leaflet can be found here
The print version of the flyer (for download and printing) can be found here
We hope that our leaflet will be widely shared in order to properly present our network to both the rare disease community and the general public (that are perhaps not yet familiar with rare vascular diseases or the European Reference Networks). We hope you like it as much as we do!