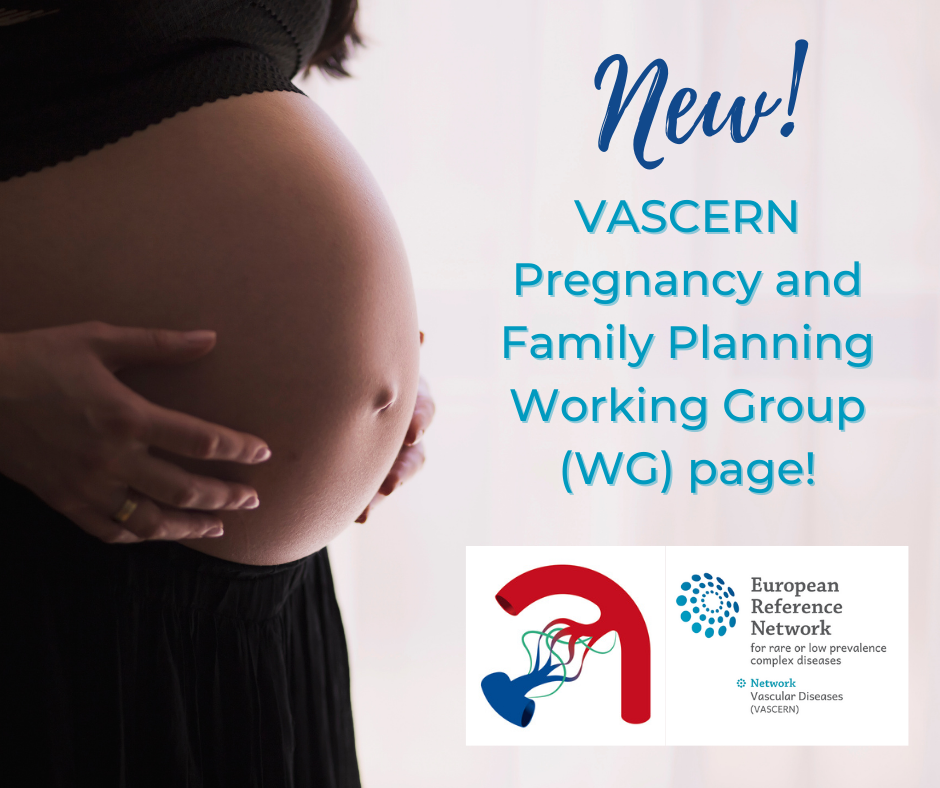 We are happy to announce that VASCERN's newest transversal working group (WG), the Pregnancy and Family Planning WG, now has a dedicated page on our website.
Access the Pregnancy and Family Planning WG page here
The group, coordinated by Professor Julie De Backer (Chair), Professor Guillaume Jondeau (Co-Chair) and Petra Borgards (ePAG representative), held their first meeting on November 11th, 2020 and meets every 3 months. They cover the important issues specifically related to pregnancy and the diseases of our five Rare Disease Working Groups and liaise with the inter-ERN Transversal Working Group on Pregnancy and Family Planning.
On this new page you will find the members of the group as well as publications, recommendations for care, and other valuable resources (such as Pills of Knowledge videos) on the topic of pregnancy related to the diseases covered by VASCERN. More resources will become available soon, so make sure to visit the page regularly!