After the nomination of the Pernille Henriksen last month as the European Patient Advocacy Group (ePAG) Co-Chair for the Pediatric and Primary Lymphedema Working Group (PPL WG), it looks like the ePAG patient group for PPL is growing with the addition of Manuela Lourenço Marques, who will be ePAG Deputy Co-Chair for PPL! Pernille and Manuela will both be attending the upcoming PPL Face to Face meeting in London, on September 12-13th, 2019.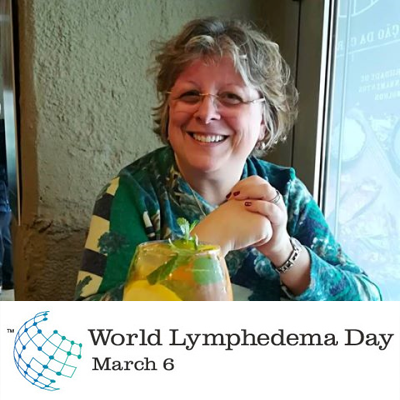 Manuela is President of ANDLymph/ Portuguese National Association of Sufferers of Lymphatic Disorders and she was presented to the PPL WG and to the European Patient Advocacy Group of VASCERN during their videoconference meeting this month.
ANDLymph/ Portuguese National Association of Sufferers of Lymphatic Disorders improves knowledge of lymphatic disorders and related illnesses throughout Portugal. The various actions that the Association intends to develop are intended to offer patients and their families a multi-disciplinary network of support and quality care within an economically responsible framework, in addition to developing synergies which encourage greater visibility and acceptance of lymphatic disorders in society and the community and are aimed at improving quality of life.
We welcome Manuela to VASCERN and thank her for her commitment. Thanks to the hard work of Pernille and Manuela, additional ePAG advocates for PPL should soon join the VASCERN ePAG group and reinforce the patient voice for Pediatric and Primary Lymphedema. Stay tuned!
For all information on how to join the VASCERN ePAG please see the Eurordis European Patient Advocacy Groups (ePAGs) information page here.