The Pediatric and Primary Lymphedema Working Group (PPL-WG) have been busy recently with the creation of two new resources, which are now available on the VASCERN website.
The first is a new Dos and Don'ts Factsheet for patients on the topic of Children's compression, which was initiated by the patient advocates of the PPL European Patient Advocacy Group (ePAG), then reviewed by all members of the PPL WG, and is now available in English here.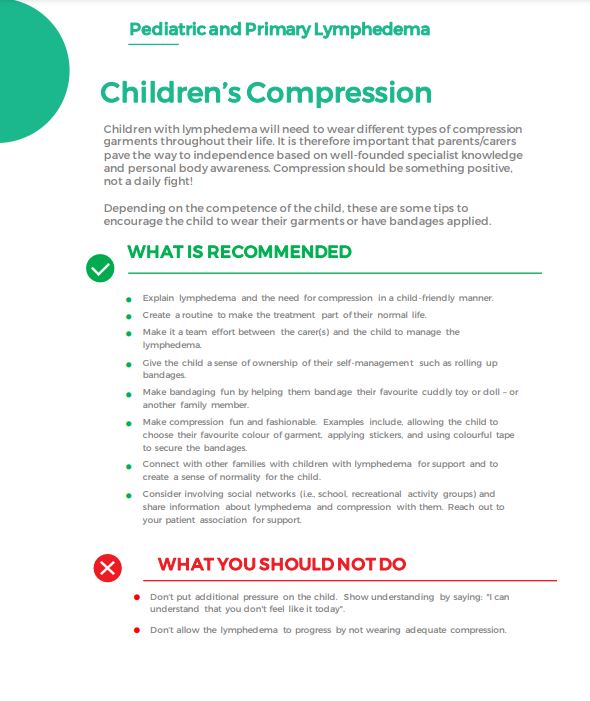 Translations of this factsheet are already available in German, Danish, French, Italian, Dutch, Norwegian and Portuguese. Finnish, Slovenian and Swedish translations coming soon.
As a reminder, you can find all the Do's and Don'ts factsheets from the PPL WG here.
The second document is the Cellulitis Flowchart for Patients with Lymphedema, which was created following the VASCERN webinar: Infections and Lymphedema as an accompanying document. This document outlines the signs and symptoms, treatment, and prevention of cellulitis in a simple flowchart that can be easily understood by patients and their family. Access this document here.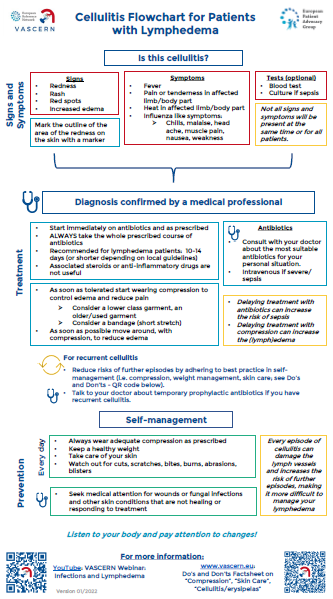 These are perfect examples of documents that can be shared this weekend for World Lymphedema Day, which will take place on Sunday, March 6th, 2022!