The Do's and Don'ts Factsheets on Marfan Syndrome and Related Disorders (by the Heritable Thoracic Aortic Diseases Working Group; HTAD WG) have now been translated into Swedish!
Take a look here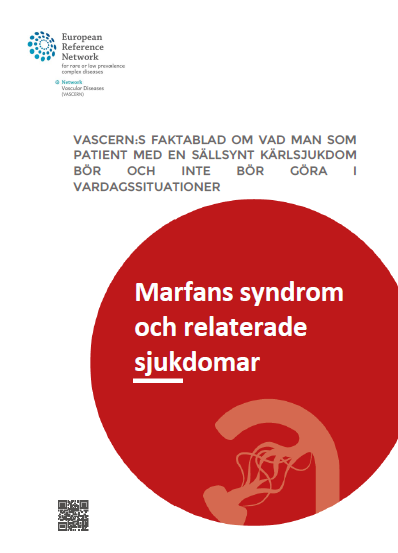 The Marfan syndrome factsheets are therefore now available in Swedish, English, Hungarian, Italian, Dutch and Spanish!
As a deliverable of one of VASCERN's Work Packages (Do's and Don'ts factsheets: development of guidelines for optimal care of patients facing common problems not related to their rare diseases) the factsheets were developped in order to assist patients and the medical community in knowing the basic do's and don'ts of common and emergency situations that need to be considered in patients with rare vascular diseases. The Swedish version of this document was kindly reviewed by a Swedish member of the HTAD-WG.
To find all of VASCERN's Do's and Don'ts factsheets, please refer to the dedicated page on our website here.