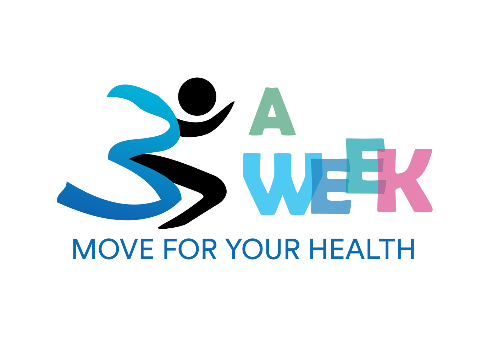 VASCERN is pleased to support the 3 a week campaign that has been launched by the patient advocates and healthcare professionals of the Heritable Thoracic Aortic Diseases Working Group (HTAD-WG). This initiative aims to inspire people with Marfan syndrome and related HTAD to participate in a suitable form of physical activity for 30 minutes, 3 times a week.
While there are some exercises that need to be avoided by patients with Marfan syndrome (e.g. competitive sports and static/isometric exercises), moderate physical activity, practiced regularly, improves physical and emotional wellbeing. It also improves cardiovascular capacity, reduces blood pressure and improves muscle tone, relieving musculoskeletal pain. Suitable activities include swimming, walking and biking.
To introduce the sports that are recommended for patients with Marfan syndrome and which to avoid, please watch the Pill of Knowledge (PoK) video below entitled 3 a week – the importance of exercise in Marfan and HTAD featuring our European Patient Advocacy group (ePAG) Co-Chair for the HTAD-WG, Lise Murphy and HTAD-WG Co-Chair, Professor Guillaume Jondeau. This video has been validated by the HTAD-WG and currently has subtitles in Dutch, French, Hungarian, Italian, Spanish and Swedish, in addition to English.
You can also watch the PoK entitled Sports and Marfan syndrome where Professor Jondeau gives his advice on exercises that are safe and beneficial for Marfan syndrome patients and explains the physiological reasons behind his recommendations in a clear and simple manner. The video is in French but subtitles are available in English, Dutch, French, Hungarian, Italian, Spanish and Swedish. Watch the video here
We would love to see what you are doing as your 3 a week activities and social media is the perfect platform to share your progress! Post on Facebook or Twitter using: #3aweek #VASCERN #HTAD, so that we can track the goals of the community and share your progress with others. Stories, updates, photos and/or videos are all welcome! A new Facebook page (#3aweek – VASCERN HTAD EPAG) has been created in order for the Marfan community to encourage each other to reach their fitness goals and to be inspired by others.
We encourage all Marfan syndrome patient associations to participate in this important campaign. Already the Marfan patient associations in Germany (Marfan Hilfe – Deutschland e.V.), France ( AssoMarfans), Sweden (Svenska Marfanföreningen) and Spain (Asociación Síndrome de Marfan-España-SIMA) are actively promoting this campaign so let's get everyone involved and keep spreading the word about #3aweek – move for your health!
For more information about the 3 a week campaign please read the latest article from the VASCERN HTAD-WG ePAG on the Marfan Europe Network website here
For more PoK videos
related to Marfan syndrome and HTAD, please take a look at the Heritable
Thoracic Aortic Diseases Working Group (HTADWG) Playlist here