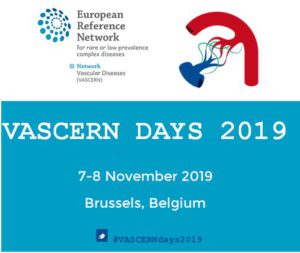 VASCERN Days 2019 is quickly approaching! This year, our annual seminar will take place in Brussels, Belgium from Novembre 7th, starting at 8:30 am, to November 8th, finishing at 4:30pm at the Radisson Blu Royal Hotel.
We look forward to welcoming around 100 participants to this event, including 65 HCPs representatives from 37 expert teams, 15 ePAGs from 15 Patient Organisations, 5 representatives from 4 of our newly appointed affiliated partners, and 11 stakeholders representing DG SANTE (European Commission),  Orphanet, FAVA-Multi (The French Network for Rare Vascular Diseases), Eurordis, EJP-RD, OpenApp, the French Ministry of Health, AP-HP Bichat Hospital and more!
Read the full programme here
The meeting will consist of several plenary sessions (including the annual board meeting) and two 4 to 5 hour long Rare Disease Working Group sessions as well as a dedicated VASCERN ePAG meeting. There will also be many opportunities for networking and sharing of ideas!
This year we are also doing our part for the planet by going paperless! All event documents (programme, information kit etc), will be provided to members on one of our brand new VASCERN USB flash drives! The flash drives will equally contain other important VASCERN documents for our members.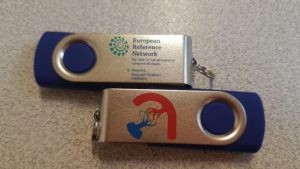 Please make sure to follow us on social media as we will be live tweeting throughout the two days with all the latest news and happenings using the hashtag #VASCERNDays2019! We encourage all our attendees to also participate!