February is Marfan Awareness Month, a time for all of us in the community to escalate our efforts to increase Marfan awareness.
This year, the Marfan Foundation hopes you will join them in the #MarfanVictoryChallenge.
"The idea is to spread the word about Marfan syndrome – through social media; through community events, such as educational events or fundraisers at work, school, or other community settings; or through legislative activities, such as getting a local proclamation for Marfan Awareness Month."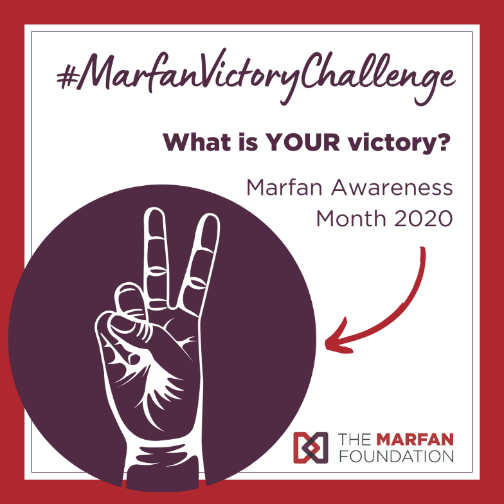 More information on the Marfan Foundation website.