[vc_row][vc_column][vc_column_text]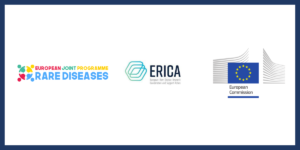 The 
online meeting
 will take place on 
December 9th, 2021
 from 
16.00 – 17.00 CET
.
In this meeting, the organisers will begin to curate the list of Domain specific Common Data Elements (DCDEs) compiled by the EJP RD FAIRification stewards from the data dictionaries provided by the ERN registries. 
The aim of the DCDEs is to be able to share domain specific data between ERNs
, data that is not currently covered by the Common Data Elements (CDEs).
[/vc_column_text][/vc_column][/vc_row]