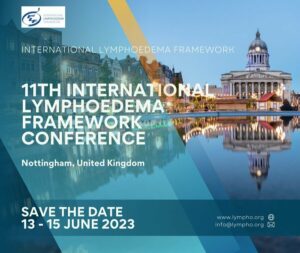 Save the date! We are pleased to announce that the 11th International Lymphoedema Framework Conference will take place on 13 – 15 June 2023 in Nottingham, UK. The venue is the East Midlands Conference Centre, University of Nottingham.
The conference is organised in collaboration with the Welsh framework, Lymphoedema Wales.
An inspiring scientific programme is being prepared with plenty of possibilities for gaining new knowledge and sharing experiences about lymphoedema and related disorders, and for networking with health care professionals and patients from all over the world.
More information and registration here