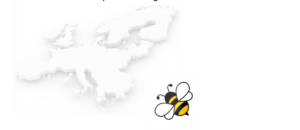 The Based on Evidence European (BEE) Meeting was recently held in Taastrup, Denmark on 25th May, 2023, and served as a pivotal platform for leading experts, clinicians, and patients to converge and exchange knowledge about Hereditary Hemorrhagic Telangiectasia (HHT). This notable event, supported by VASCERN (the European Reference Network on Rare Multisystemic Vascular Diseases), aimed to increase understanding, diagnosis, and treatment of HHT, ultimately leading to better care and outcomes for patients across Europe and beyond.
Prof. Anette Kjeldsen kicked off the meeting by delving into the diagnostic criteria for HHT. Attendees learned how to recognize the signs and symptoms of HHT as well as the characteristics of telangiectatic lesions. Additionally, Dr. Pernille Tørring provided a comprehensive overview of the genetics of HHT, describing the numerous inheritance patterns, types of mutations, the concept of a "second hit," and the benefits of genetic testing. The presentation also shed light on the role of prenatal diagnosis and testing in HHT, offering a glimpse into the evolving landscape of genetic medicine.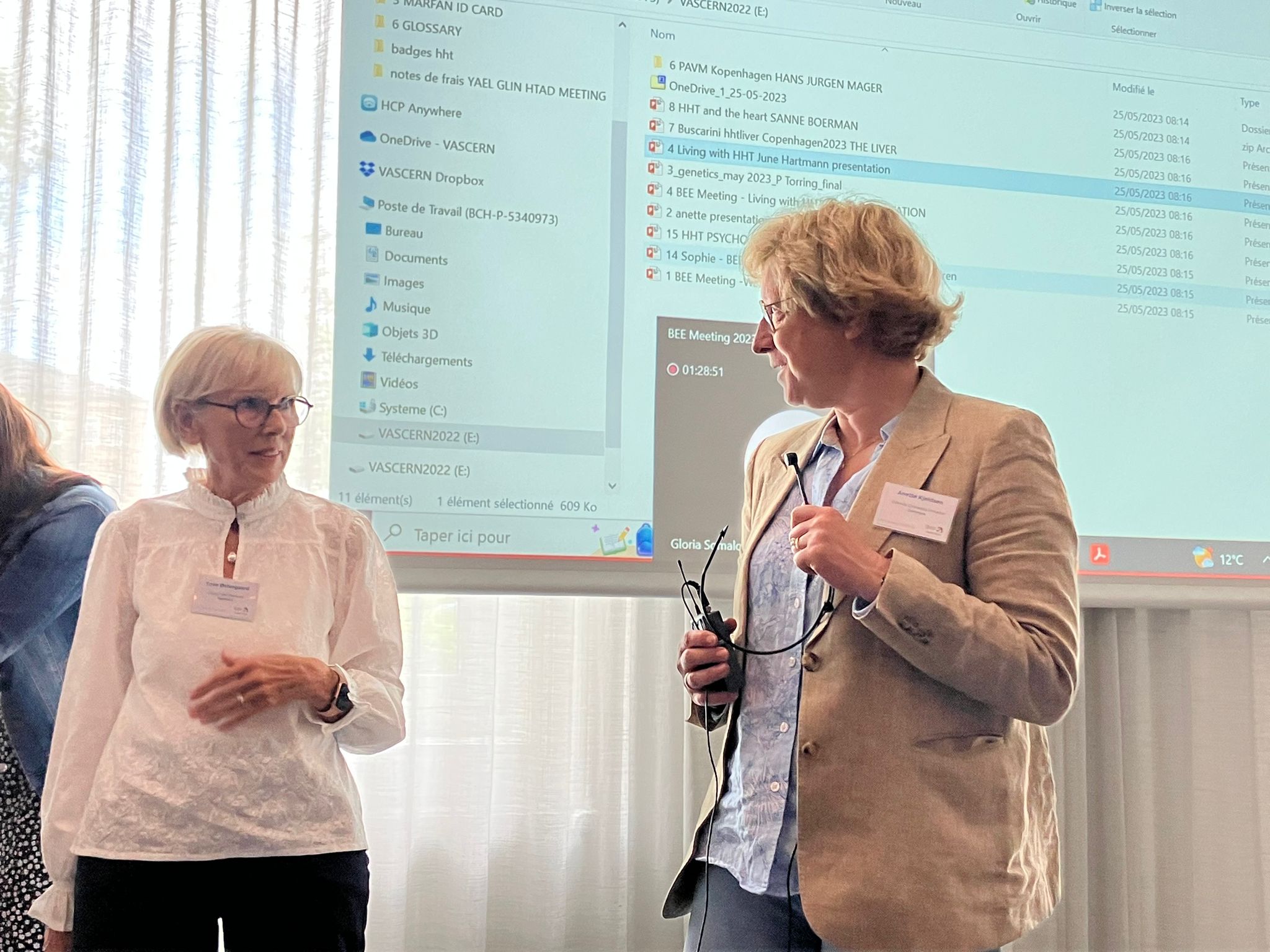 The meeting provided a unique opportunity to hear firsthand from individuals living with HHT. Tove Østergaard and June Hartman, Chair and Co-chair of the Danish patient association, shared their personal experiences, shedding light on the daily challenges faced by HHT patients and the impact the condition has on their lives. Their inspiring stories served as a powerful reminder on the need for patient-centered approach in the delivery of HHT care.
Throughout the meeting, leading experts delivered presentations on various essential aspects of HHT:
HHT and Nasal Manifestations: Prof. Urban Geisthoff provided valuable insights into the occurrence and treatment options for epistaxis (nosebleeds) in HHT patients.
HHT and Pulmonary Involvement: Dr. Hans-Jurgen Mager explored the diagnosis and treatment of pulmonary arteriovenous malformations (AVMs) associated with HHT.
HHT and Liver Involvement: Prof. Elisabetta Buscarini shed light on hepatic arteriovenous malformations (AVMs) in HHT patients, offering insights into their management and treatment.
HHT and Cardiac Considerations: Dr. Sanne Boerman discussed the relationship between HHT and pulmonary hypertension, emphasizing its impact on right-sided heart failure.
Multidisciplinary Approach and Challenges: Prof. Carlo Sabba shared the experience of the Bari center in Italy, emphasizing the significance of a comprehensive multidisciplinary approach in managing HHT.
HHT and Neurological Implications: Dr. Omer Eker addressed the risks of cerebral events, infarctions, abscesses, and bleeding in HHT patients, shedding light on prevention and management strategies.
Gastrointestinal Involvement in HHT: Dr. Annette Dam Fialla and Prof. Jens Kjeldsen presented relevant cases and treatment strategies for managing gastrointestinal bleeding in HHT patients.
HHT and Anemia: Prof. Claire Shovlin discussed the association between HHT and anemia, emphasizing the importance of its early detection and appropriate management.
HHT and Pregnancy: Dr. Olivier Dupuis explored the unique considerations and challenges faced by pregnant HHT patients, providing valuable insights for healthcare professionals.
HHT in Children: Dr. Sophie Dupuis Girod emphasized the relevance of screening for HHT in children and the potential benefits of early detection and intervention.
Psychological Aspects of HHT: Sylvie Fourdrinoy shed light on the psychological impact of living with HHT, underlining the need for comprehensive patient care that addresses both physical and emotional well-being.
Prof. Anette Kjeldsen wrapped up the BEE meeting with a comprehensive round-up of the key highlights and insights shared throughout the day. The meeting provided an exceptional opportunity for networking, collaboration, and knowledge sharing among HHT experts and professionals.
By facilitating this gathering of HHT experts and fostering an environment of knowledge sharing, the HHT BEE Meeting made a significant contribution to furthering understanding of HHT and enhancing patient care. The event served as a reminder of the importance of interdisciplinary collaboration and the power of shared knowledge in improving the lives of individuals affected by HHT.