We are very excited to announce that we have partnered with The Marfan Foundation to co-lead the upcoming E3 International Summit: Educating, Empowering, and Enriching Our Community.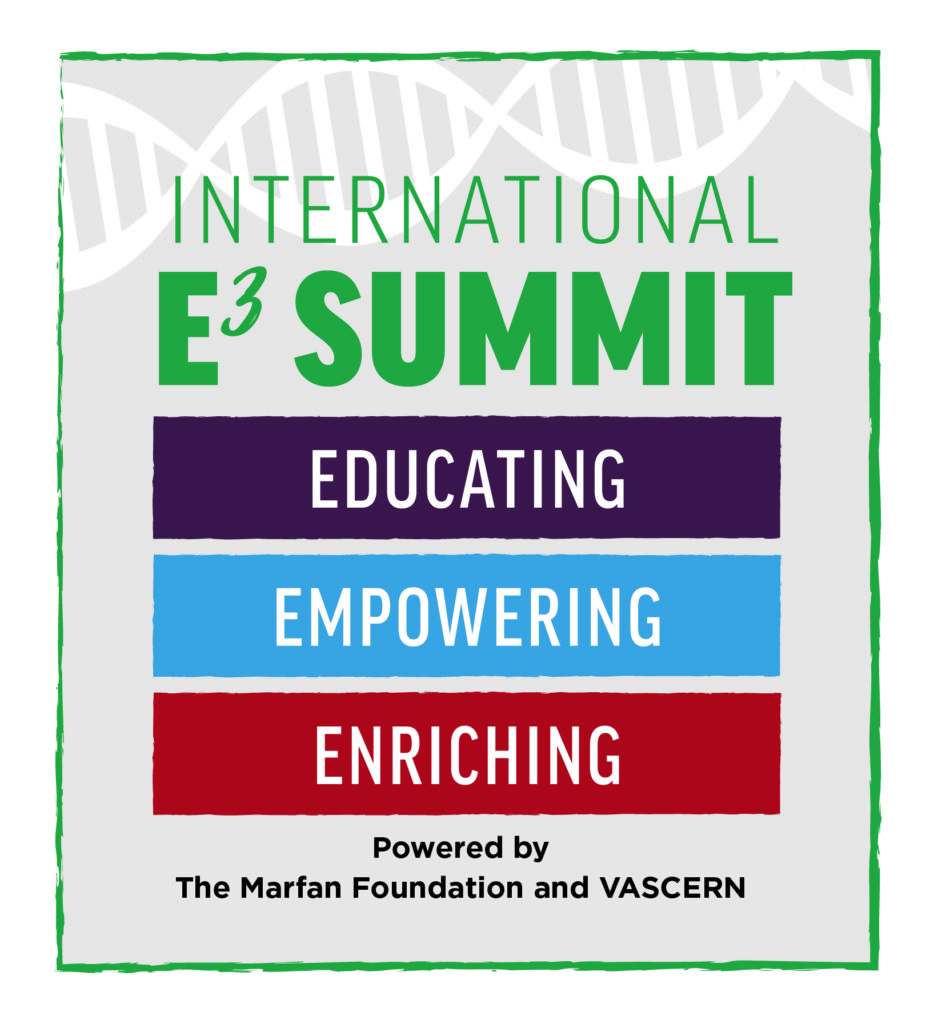 This three-week online program will run from Tuesday, August 25th – Saturday, September 12th, 2020 and will feature medical experts from all over the world on a variety of topics related to the diagnosis and treatment of Marfan syndrome, Loeys-Dietz syndrome (LDS), vEDS (Vascular Ehlers-Danlos syndrome), and related conditions.
Read the full announcement on the Marfan Foundation website here
Members of the Heritable Thoracic Aortic Diseases (HTAD) and Medium-Sized Arteries (MSA) Working Groups, along with other world renowned experts, will offer live online presentations and question and answer sessions. A selection of quality of life presentations will also be on the schedule in order to complement the medical information. In order to make this program accessible to a larger international audience, medical presentations will be available in several languages, including Spanish, Italian, French, and German.
Our Coordinator, Professor Guillaume Jondeau, gave the following statement: "As a network that unites the experts on rare vascular diseases in Europe, VASCERN is well aware of the incredible benefits that the pooling of highly-specialized expertise and the sharing of knowledge can have on the lives of patients. This is why we are proud and honored to be co-leaders of the E3 International Summit with The Marfan Foundation and participate in this exciting international, educational event. Knowledge is power and through this collaboration we hope to empower as many patients with Marfan syndrome and related conditions as possible."
We thank The Marfan Foundation for this amazing opportunity and look forward to connecting with the larger international Marfan, LDS, vEDS and related conditions community for this event.
Stay tuned for more information on the full schedule and how to register in the coming weeks!
For the latest information on this event, visit the event page on the Marfan Foundation website here