We are very happy to announce that the proposal "Intranodal Magnetic Resonance Lymphangiography Studies Workshop", submitted by Vascular Anomalies Working Group (VASCA WG) member Dr. Willemijn Klein (from Radboud University Medical Center Nijmegen), has been selected to receive funding in the first European Joint programme on rare diseases( EJP RD) Research Training Workshop Call!
This funding will allow for Dr. Klein to organise a 2-day workshop that will aim to train senior clinicians on how to perform intranodal magnetic resonance (MR) lymphangiography and interpret its findings in order to stimulate the initiation of scientific studies involving this technique.
Intranodal MR lymphangiography is an imaging technique that allows for the lymph nodes and lymphatic vessels to be visualized. Lymph flow problems exist in many rare diseases, particularly in vascular malformations (such as lymphatic malformations), and in primary lymphedema and its associated syndromes (such as Noonan syndrome). Consequently, the potential applications of this technique are of interest to other ERNs that cover diseases with a known or potential lymphatic component in their pathophysiology (e.g. ERN-ITHACA).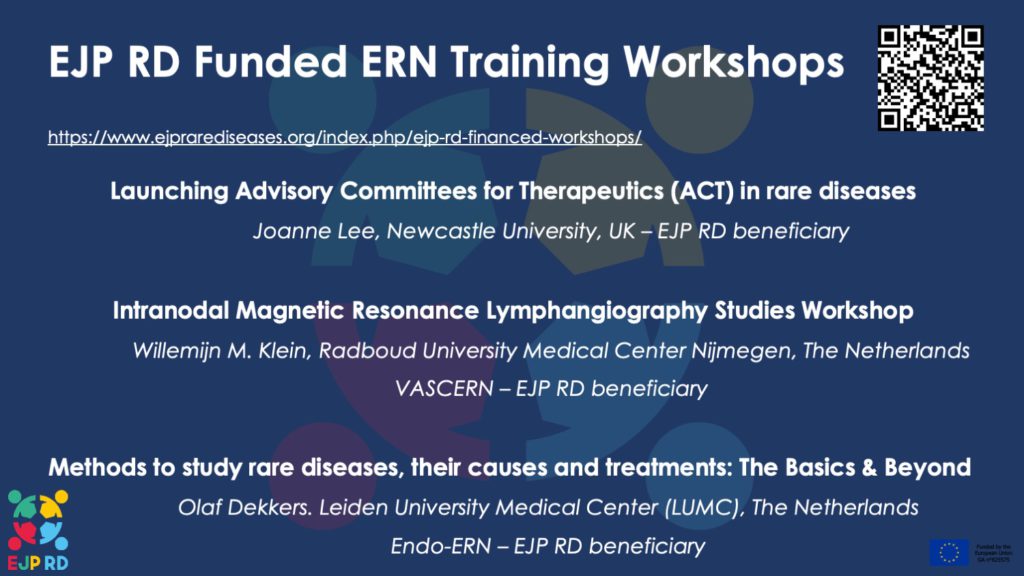 The "Research Training Workshop" call is aimed at identifying workshop topics to train ERN researchers and clinicians in relevant innovative themes with a cross-ERN added value. Selected applicants will receive financial support for the organization of a 2-day workshop for 20 participants.
We will keep you informed on the dates of this workshop once they are announced (delayed at the moment due to COVID-19).
For more information on the three EJP RD funded ERN training workshops, click here!