The Vascular Anomalies Working Group (VASCA WG)'s first patient pathway, Severe/Rare Infantile Hemangioma, has now been translated into Swedish.
Access it here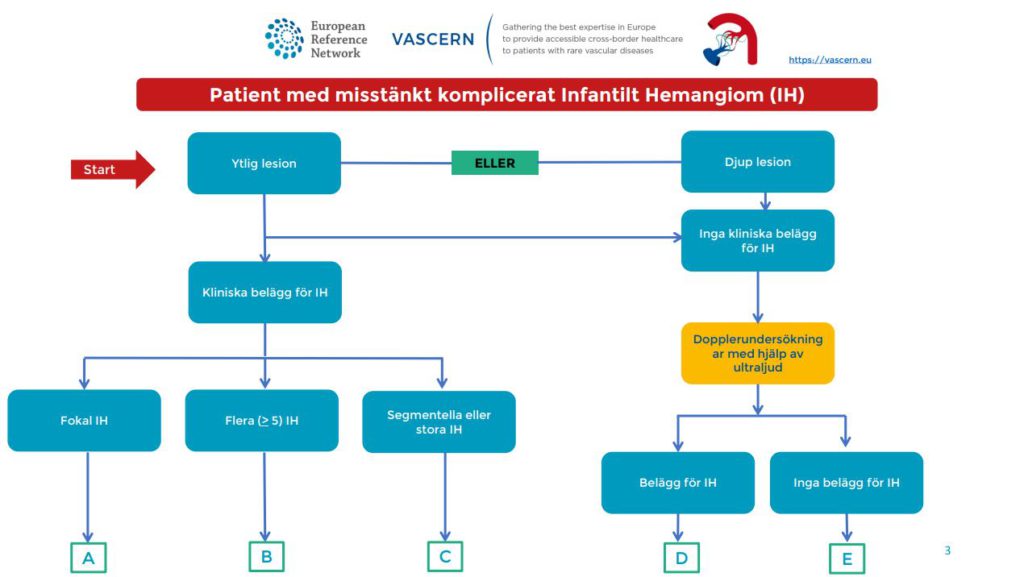 This means that the pathway is now available in 5 languages: English, German, Italian, Spanish and Swedish (find them all here)! The VASCA WG should also soon be releasing several new patient pathways on capillary malformations, venous malformations and lymphatic malformations.
Remember that you can access the patient pathways from all 5 Rare Disease Working Groups on the Patient Pathways page of our website.
Patient pathways and all other translated materials can also be selected, by EU language, via the EU languages page.