The Pediatric and Primary Lymphedema Working Group (PPL WG) held a face-to-face meeting at St. Georges University Hospital in London from September 12-13th, 2019.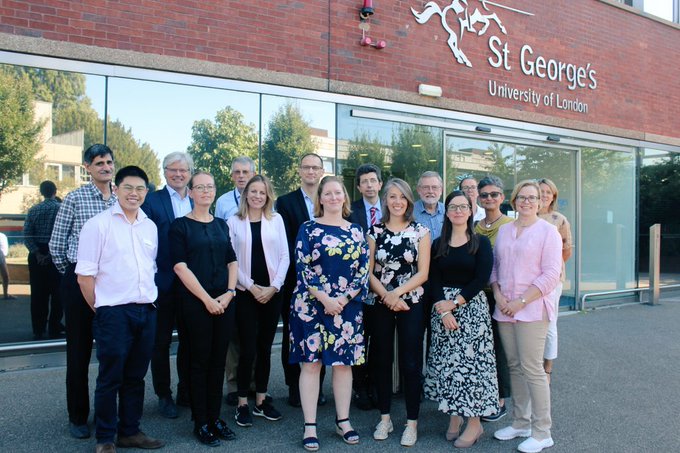 This 2-day event was hosted in our HCP Member St George's University Hospital and co-chaired by Dr. Malou van Zanten (PPL WG member), Prof. Sahar Mansour (Co-Chair PPL WG) and Dr. Robert Damstra (Chair PPL WG). It was attended by 15 healthcare provider (HCP) representatives, from Belgium, France, Finland, the Netherlands and the UK, along with the ePAG Co-chair and Deputy Co-chair for PPL from Denmark and Portugal, respectively. Marine Hurard, VASCERN Project Manager, equally attended the first day of the meeting.
The first day consisted of various engaging presentations and exchanges. Pernille Henriksen (ePAG Co-Chair for PPL) and Manuela Lourenço Marques (ePAG deputy Co-Chair for PPL) started with a presentation on the PPL Patient Group (ePAG), and the ongoing recruitment process of ePAG advocates from many other European countries, as well as the patient perspective in VASCERN's PPL activities.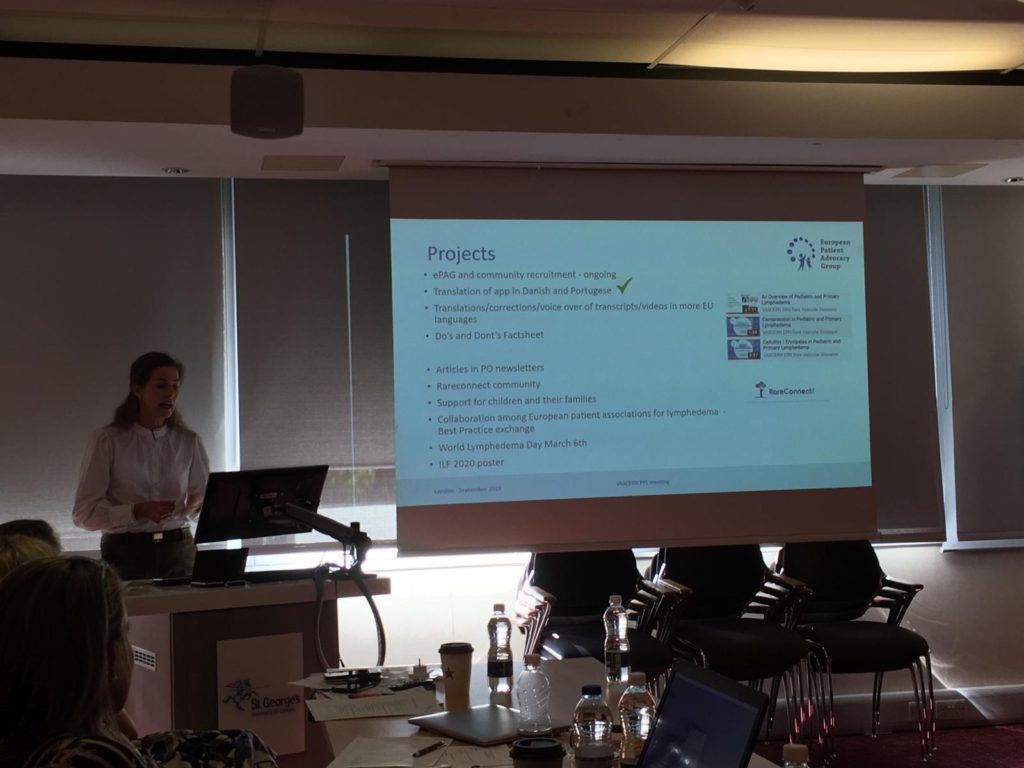 This was followed by educational medical presentations on such topics as compression in children with PPL, Noonan-related progressive lymphatic dysplasia, Intronodal Magnetic Resonance Lymphangiography (MRL), and patient outcome parameters for PPL.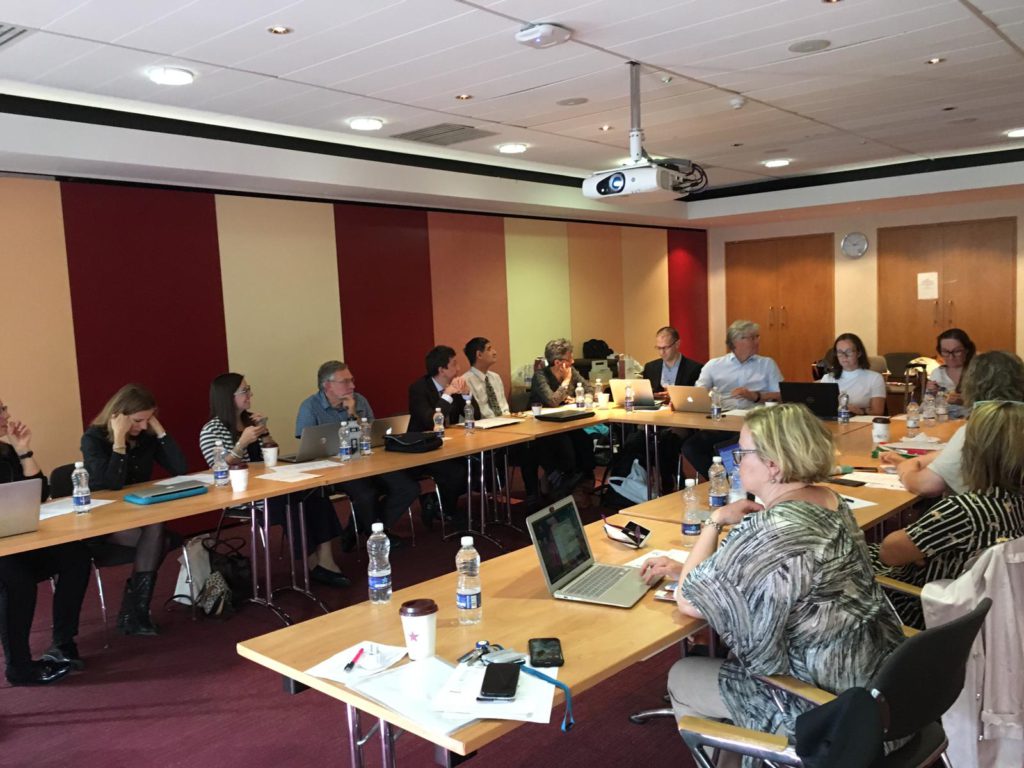 The group then talked about the various projects underway including the PPL patient pathway, the VASCERN registry project (where VASCERN coordinator Prof Guillaume Jondeau joined the group via WebEx), new Pills of Knowlege (PoK) videos and the Clinical Patient Management System (CPMS). In the evening the whole group sat down for a lovely meal together at a tapas restaurant.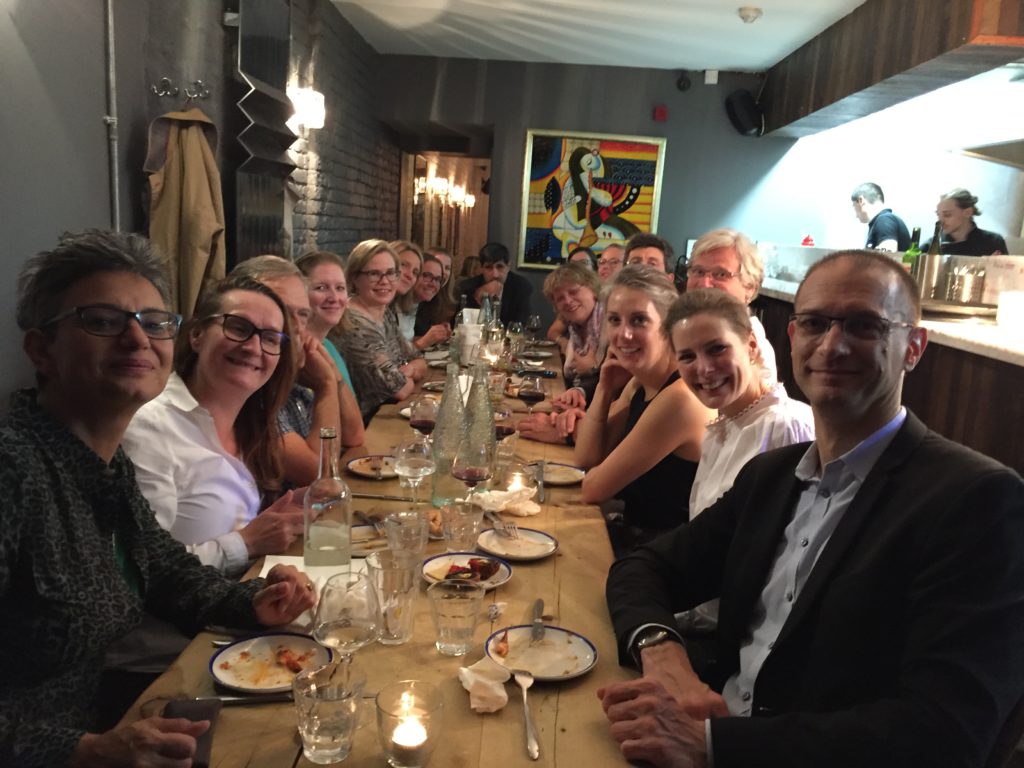 The following day was a clinic day where the HCP representatives from the PPL-WG had the chance to meet four patients with complex rare genetic conditions associated with PPL from the St. George's Hospital in the morning. This lead to interesting and fruitful discussions between members. This clinic day continued in the afternoon and 8 complex patient cases were discussed involving cases from several EU countries.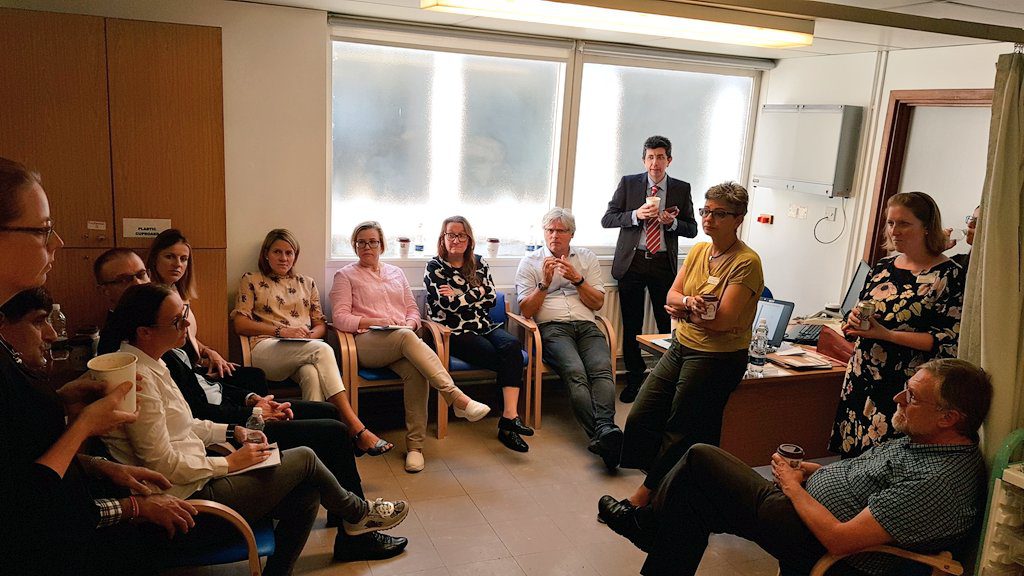 The patient advocates also had a chance to meet on the second day and discuss the plans for future growth of the PPL ePAG, the translation of the VASCERN app into Danish and Portuguese and the involvement of patient advocates in the translation of subtitles for several PPL PoKs into various EU languages.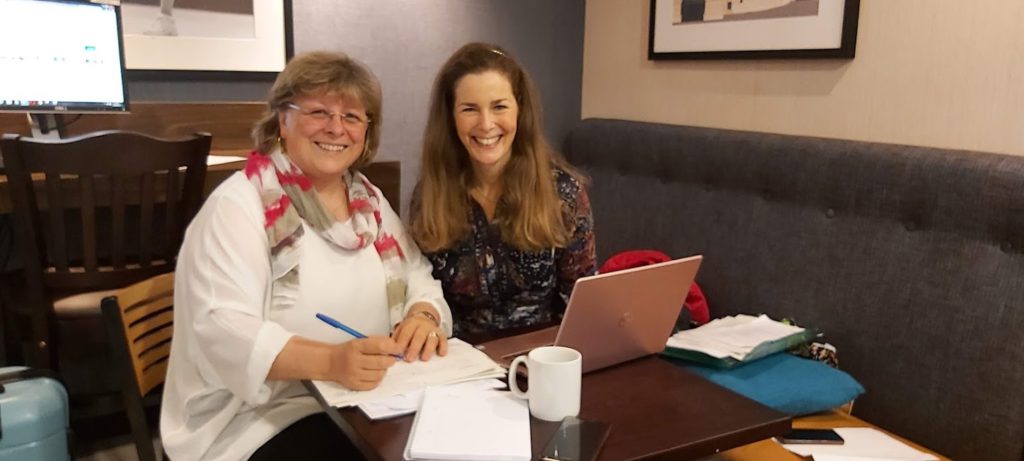 We would like to congratulate all the members of the PPL-WG for all of the work accomplished during their 2 days of face-to-face meetings and for their continued enthusiasm for collaboration.
Read the press release on the St. George's University Hospitals' website about the PPL-WG face-to-face meeting here.
To learn more about the PPL WG click here