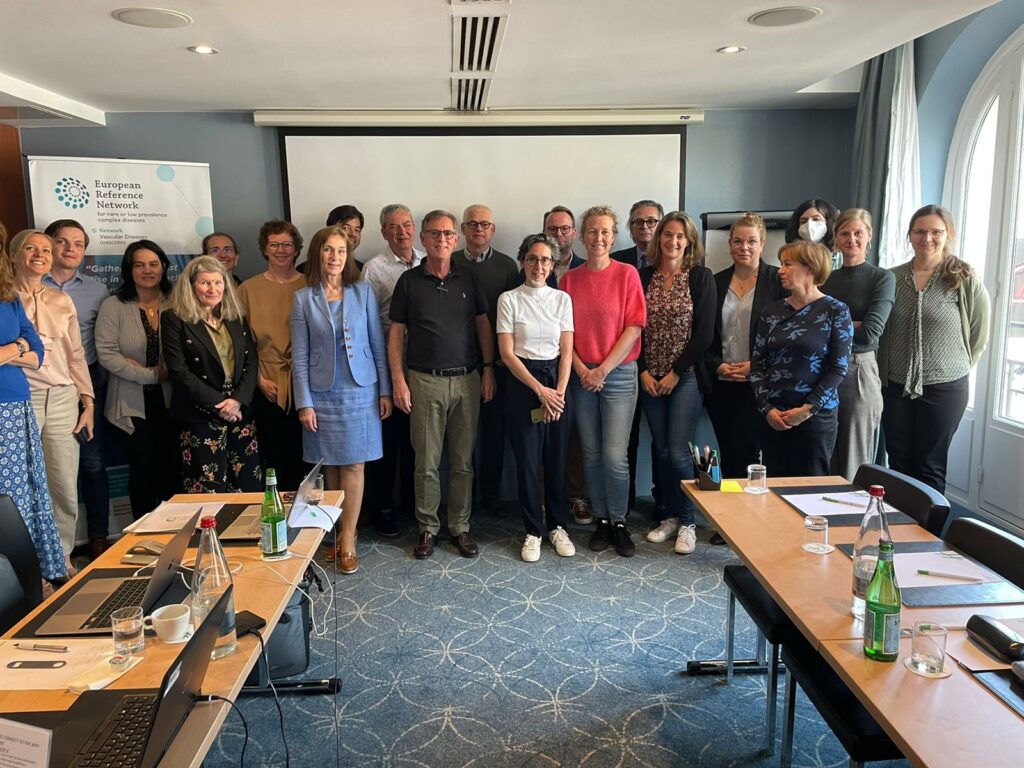 The Heritable Thoracic Aortic Diseases Working Group (HTAD WG), chaired by Professor Julie De Backer, held their Spring meeting in Paris on April 25th, 2022. The meeting was attended by 30 healthcare professionals as well as the European Patient Advocacy Group (ePAG) Co-Chair, Elena De Moya Rubio, and Deputy Co-Chair, Margit Aschenbrenner.
The meeting began with a brief introduction from each attendee and a welcome to new members. This was followed by a follow-up update on different projects and action points from their last meeting. Professor Julie De Backer (HTAD WG Chair) and Professor Guillaume Jondeau (HTAD WG Co-Chair) presented the HTAD working group including the sub-working groups. Following that, there were updates from the HTAD European Patient Advocacy Group, which has been working on a strategy to expand the group and seeking for patient representatives in Eastern Europe who speak English.
The group then talked about the BAKOUMBA book, which is currently only accessible in French but will be translated into English, Hungarian, Spanish, Dutch, and Italian in the near future. The book is aimed at children and intends to help children better understand and accept their syndrome. Also discussed were HCP and ERN evaluations, internal mobile app evaluations, communication/training/coordination activities, and new updates for using the Clinical Management Patient System (CPMS).
Webinars were not left behind. A webinar on Aortic Surgery Type B and Aortic Surgery in Kids and Teens webinar was proposed. The group discussed the most recent registry updates, followed by a discussion of consent forms and data access policies. The group also discussed their new Do's and Don'ts factsheets on Loeys-Dietz syndrome and Marfan syndrome (which are currently being reviewed), as well as ongoing clinical trials and research, and Patient-Centered Quality Outcome Measures of HTAD Care. The findings of the quality outcome measures will be presented at VASCERN Days 2022.
Overall, the HTAD Spring meeting was a very fruitful meeting, as the group made significant progress on several of their projects. We applaud the team's dedication and passion!