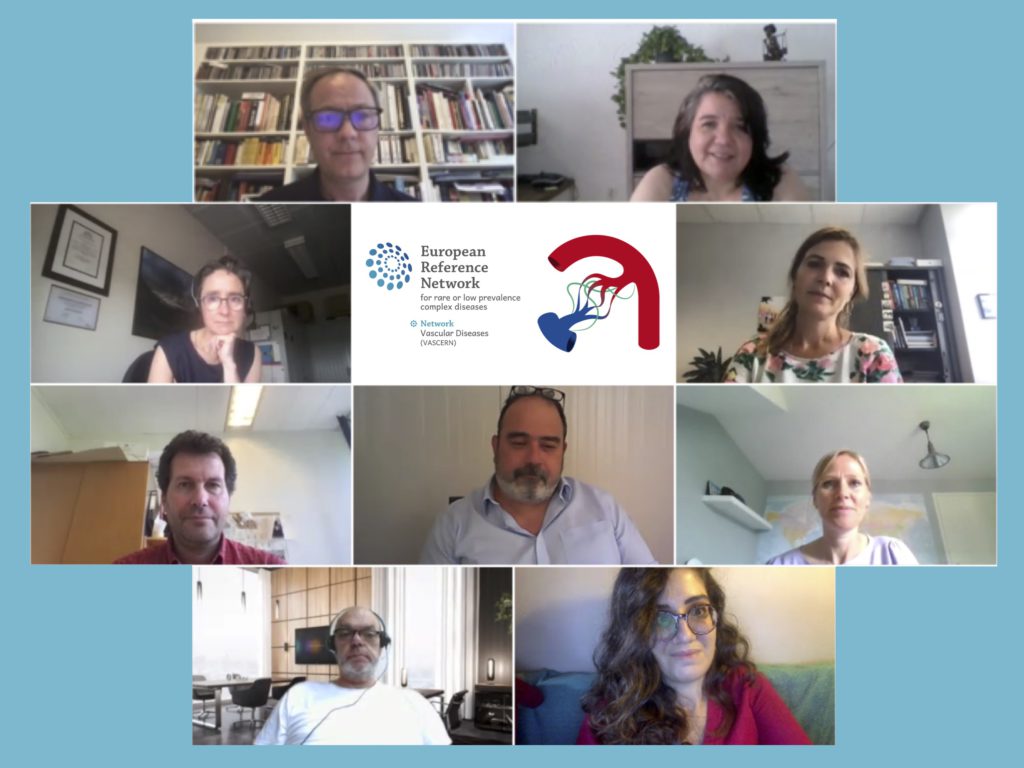 Like last year, the Spring Meeting of our Medium-Sized Arteries Working Group (MSA-WG) took place online on June 3rd, 2021! Chaired by Dr. Michael Frank (MSA-WG Chair), it was attended by 7 healthcare professionals and also by European Patient Advocacy Group (ePAG) Co-Chair and Deputy Co-Chair for MSA: Juergen Grunert and Charissa Frank.
The meeting started with a talk about assisted reproduction and preimplantation genetic diagnosis outcomes in vascular Ehlers-Danlos syndrome (vEDS) patients, as well as arterial monitoring in patients with vEDS. These results will be used for upcoming publications in the European Journal of Medical Genetics. The group also discussed the vEDS obstetrical complication study (VEDOC study).
Then there were updates on the registry and the upcoming webinar "On collagen, the Ehlers-Danlos Syndromes and vascular fragility: what's in a name?" that will take place on June 30th, 2021 from 5pm to 6pm (CET).
Finally, the group talked about a potential for inter-European Reference Networks collaboration regarding Ehlers-Danlos Syndromes (notably with ERN ReCONNET) and the meeting ended with a discussion on vEDS and COVID19.
We congratulate the members of the MSA-WG because, despite the fact that this meeting was held online, the group managed to make it a productive one and we look forward to their future outputs!