This year, Rare Disease Day fell on the rarest day of the year, Saturday February 29th, 2020 (a leap year)!
In France we were lucky enough to attend an event organised by the 23 French Networks for Rare Diseases (Les filières de santé maladies rares) that took place at Gare du Nord train station in Paris, France. The day included many musical performances, face painting, a photobooth where photos could be taken with the Rare Disease Day background, quizzes and lots of raising awareness in the general public. Many travellers passed by to join us at this event!
Along with VASCERN, coordination team members from ERN-EYE and ERN EuroBloodNet were also in attendance. It was a great way to meet the French public and raise awareness for rare diseases as well as to talk about the goals and missions of the ERNs.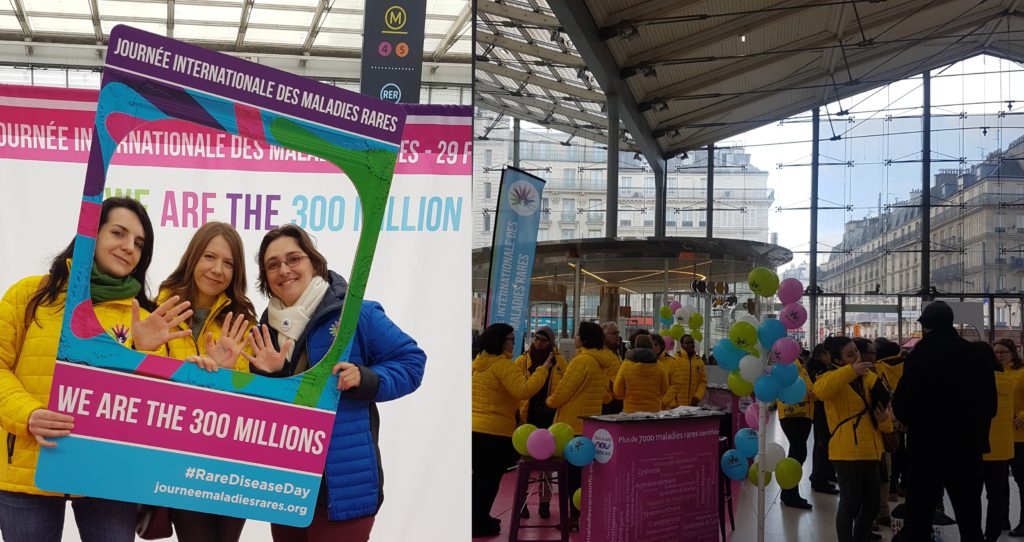 Thanks to the increased activity on social media for this international event, we also had a chance to see what others in the Rare Disease Community were up to!
One example was in the Royal Galleries Saint-Hubert in Brussels, Belgium, where VASCERN members showed up to the RaDiOrg (Rare Diseases Belgium) Rare Disease Day event, which featured a huge carpet covered in origami edelweiss flowers (a flower considered rare), to represent the 500, 000 rare disease patients in Belgium. Vascular Anomalies Chairs Miikka Vikkula and Laurence Boon, Deputy European Patient Advocate Group (ePAG) Co-chair for the Vascular anomalies group, Maria Barea (Vascapa), and patient advocate for Heritable Thoracic Aortic Diseases (HTAD) and co-founder of 101 Genomes Foundation, Romain Alderweireldt (Belgian Marfan syndrome association) were in attendance at this event.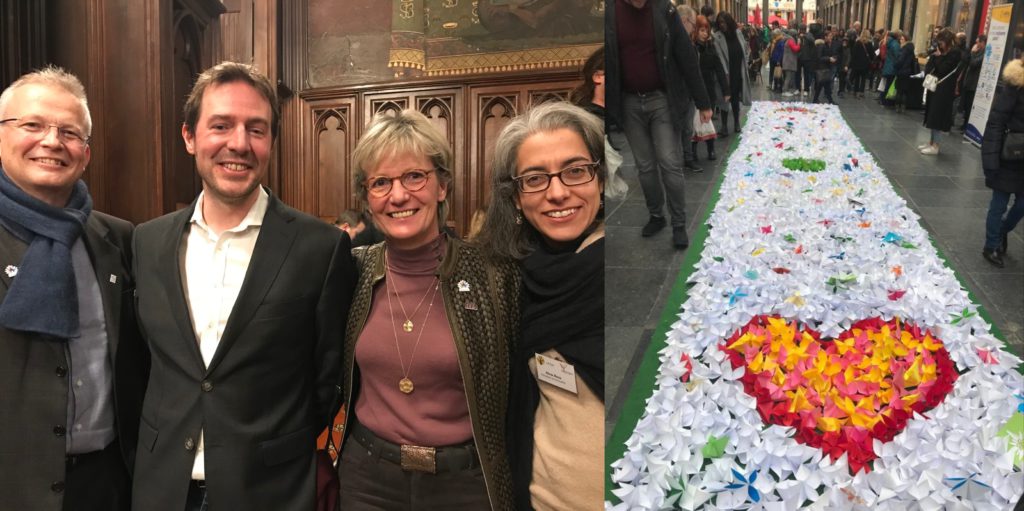 Many other members of the rare disease community showed their support by posting photos on Twitter or Facebook and we even saw monuments like the Leaning Tower of Pisa, the Colosseum in Rome and the Burj Khalifa in Dubai lit up in the colours of Rare Disease Day. You can find all of these great displays of support by searching with the hashtag #RareDiseaseDay!
Our friends at European Joint Programme on Rare Diseases (EJP RD) also released a special video for the day that explains the program and its goals, which you can access here.
Well done to everyone who participated in Rare Disease Day 2020!
To find out more about Rare Disease Day, go to their website here