The Marfan Europe Network (MEN) meeting took place from September 19-22, 2019 in Drammen, Norway and was hosted by the Norwegian Marfan Association (Marfanforeningen).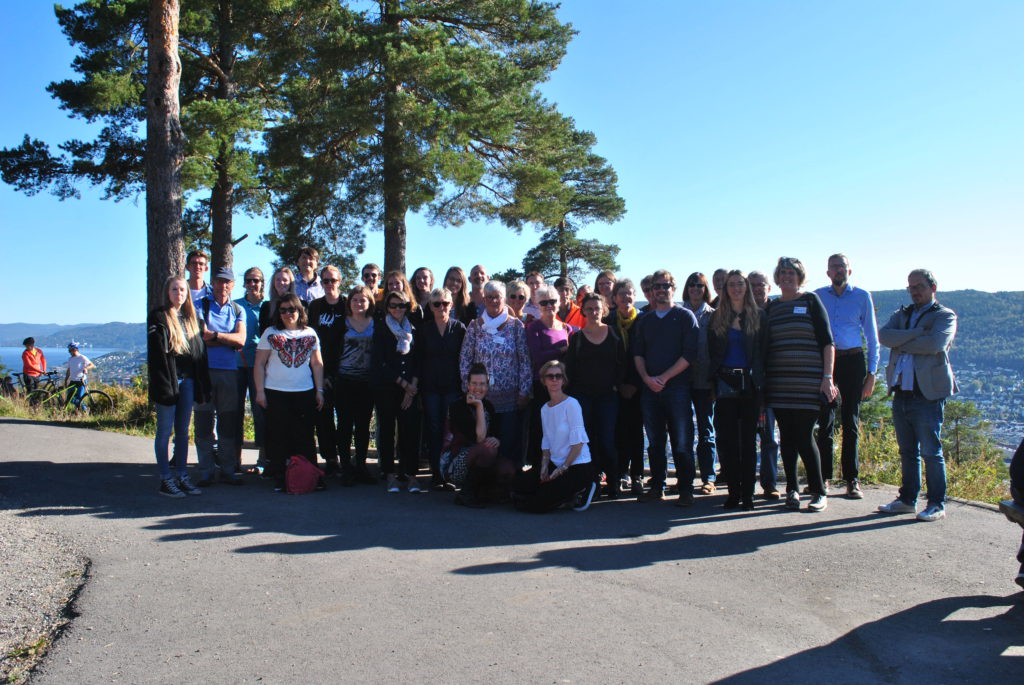 This biennial meeting is a chance for the various European Marfan patient organisations (members of MEN) to meet, discuss common projects and listen to a variety of informative presentations (this year included one on aortic surgery and another on the treatment of dental and maxillofacial problems seen in Marfan patients). Eleven countries out of 15 member countries sent delegates, with a total of 27 delegates (among which 11 young adults) attending, in addition to 5 guests and 6 delegate companions.
We are pleased to announce that during the meeting in Drammen, a new position of "VASCERN contact" was created on the MEN's coordinating committee and this position was assigned to Françoise Steinbach (from Assomarfans, the French Marfan Association). Françoise, one of VASCERN's ePAG patient advocates for the Heritable Thoracic Aortic Working Group (HTAD-WG), will provide a direct link between VASCERN and the member associations of MEN within the VASCERN patient advocacy group, further facilitating all ongoing and future collaborations. One of the latest videos made under the supervision of Lise Murphy (ePAG Co-Chair for the HTAD WG) for Aortic Awareness Day was also presented to the public.
The first copies of Bakoumba, printed in Swedish, Finnish, German, Danish and Flemish, were presented to each of the patient organisations taking part in this European project. The Dutch version is in the process of being validated before being printed.
The Fondation 101 Génomes (F101G) project was introduced to the delegates by one of its co-founders, Romain Alderweireldt, who is also VASCERN's Ethics WG Chair and an ePAG Patient advocate for HTAD. The patient organisations were also presented with a crowdfunding project, a new way of financing research or the organisations themselves.  
The participants agreed to work on different topics after the meeting, such as the update of the international emergency cards and working on information documents given to patients before heart surgery.
The French Marfan organisation (Assomarfans) will be the host of the next MEN meeting that will take place in 2021.