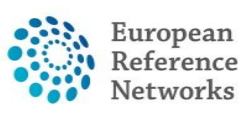 The first ERN newsletter was published on July 3rd, 2019 and sent to the various members of the ERNs by the Directorate General Health and Food Safety.
This newsletter, divided into three parts, provides an overview of the activities of the 24 ERNs.
The three parts are:
1) Interviews with key players
This month, interviews were with:
Andrzej Rys – Director for health systems, medical products and innovation in the Directorate-General for Health and Food Safety at the European Commission
Eve Parier – Hospital Manager of St Louis, Lariboisière, Fernand Widal – France
2) News from the ERN community
3) Good practices and inspirational stories
With an article featuring one of VASCERN's outputs:
"Information to patients and health professionals: VASCERN's Do's and Don'ts Factsheets for rare vascular disease patients". Read this article here
As well as;
"The Hungarian National Plan: improving the care of people living with rare diseases"
"How the ERNs are embedded in national rare disease policy: the French experience
This ERN newsletter will provide the latest information from the 24 ERNs, including articles that showcase individual ERN acheivements and best practices, as well as the different activities underway in the Member States. The newsletter is expected to be released around three times a year.
The first issue already contains some inspiring articles that should be of interest to the whole ERN and rare disease community.
To read the first ERN newsletter, click here.
Subscribe to the ERN newsletter here