We are very excited to finally share our brand new 5-minute video with you entitled How can VASCERN help you?
Link to the video here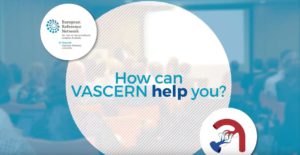 This video presents VASCERN, its members and the work that our network does to improve the lives of patients with rare vascular diseases. It is a video that can be widely shared in order to spread the world about VASCERN and how it helps patients and healthcare professionals.
Subtitles now available in English and French. Additional EU languages will be added soon.
How can VASCERN help you? was filmed during VASCERN Days 2018 and features our ERN Coordinator (Prof Guillaume Jondeau), our 5 Rare Disease Working Group Chairs (Prof Claire Shovlin, Prof Julie De Backer, Dr Leema Robert, Dr Robert Damstra and Prof Miikka Vikkula), our Patient Registry Working Group Chair (Prof. Leo Schultze Kool), our E-health and Training & Education Working Group Chair (Dr. Alessandro Pini), our European Patient Advisory Group (ePAG)Chair (Juergen Grunert), and our Project Manager (Marine Hurard).
We would like to thank all speakers, as well as all participants of VASCERN Days 2018, for their participation in this video. We could not have done it without you!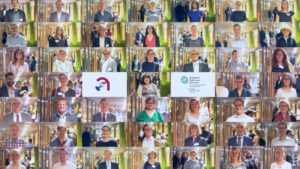 Please don't hesitate to leave a comment on the video under the comments section of the video – we would love to hear what you think!
Remember that you can find all of our videos, including our Pills of Knowledge, on the VASCERN YouTube Channel!