The VASCERN Registries Project launched on May 1st, 2020 after our proposal was selected to receive funding from the Health Programme of the European Union under the call for proposals HP-PJ-2019 on Rare Disease registries for the European Reference Networks. The Grant Agreement was finalised in April and the project will run for 3 years, from May 1st, 2020-May 31st, 2023.
In order to better explain the VASCERN Registries Project to patients, healthcare professionals and interested stakeholders, we have created a poster that you can now view here. This is our first milestone as planned in our Grant Agreement.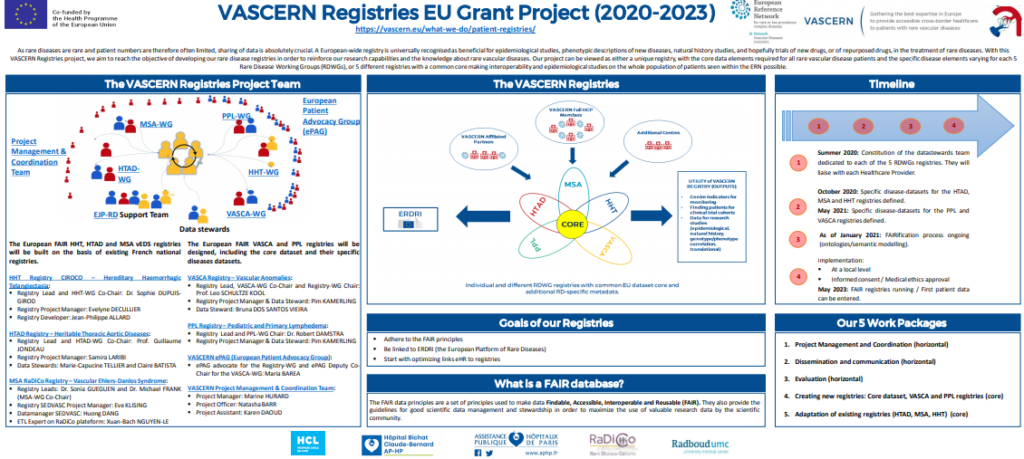 The poster gives an overview of the project including its goals, its timeline, a presentation of the VASCERN Registries project team, and how this project will assist in helping reinforce our research capabilities and the knowledge about rare vascular diseases.
Information on the team members of the Registries Project can be found here. The Registry WG is chaired by Professor Leo Schultze Kool at Radboud Medical Center in the Netherlands.
More information on the VASCERN Registries Project can be found here.