A new collaborative review paper on Primary Lymphedema has just been published in Nature Reviews Disease Primers and is co-authored by Dr. Robert Damstra (Pediatric and Primary Lymphedema (PPL) WG Chair) and Professor Miikka Vikkula (Vascular Anomalies (VASCA) WG Chair).
Find the article here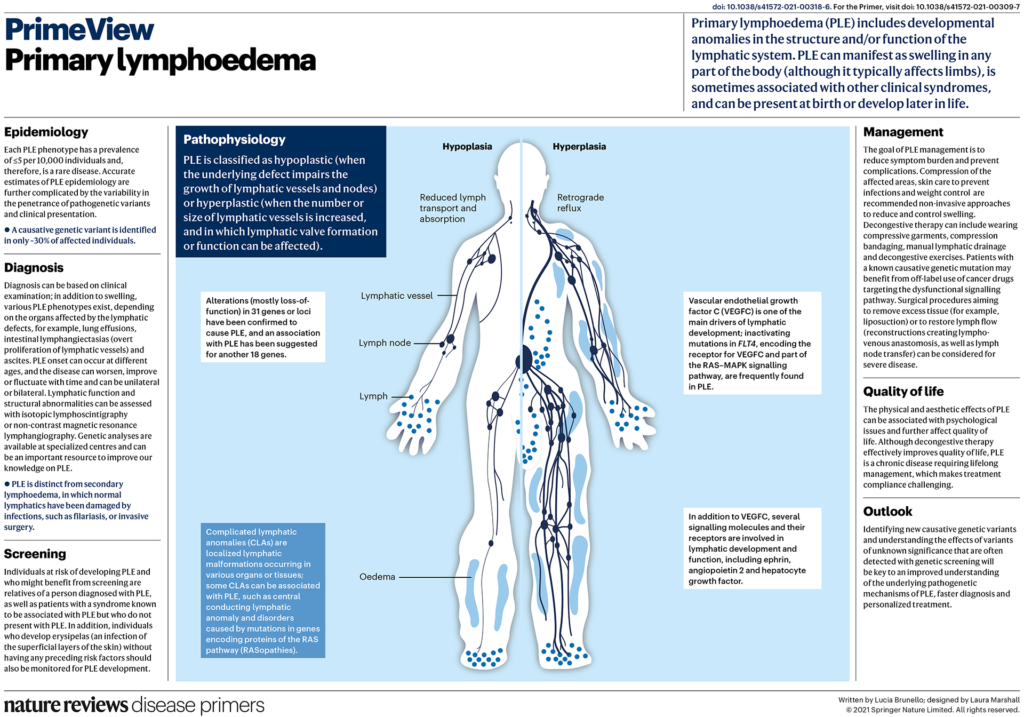 Access the "Prime View" illustration graphic here
From basic science to a clinical description of primary lymphedema, including diagnosis, screening, imaging, current treatments and outlook, this publication provides a comprehensive review of the various types of primary lymphedema (both syndromic and non-syndromic). We congratulate the authors for their work in making this excellent resource available to the rare disease community.
Reference: Brouillard, P., Witte, M.H., Erickson, R.P. et al. Primary lymphoedema. Nat Rev Dis Primers 7, 77 (2021). https://doi.org/10.1038/s41572-021-00309-7