The Heritable Thoracic Aortic Working Group (HTAD WG) have just released a new series of Do's and Don'ts factsheets on Loeys-Dietz syndrome!
Download them here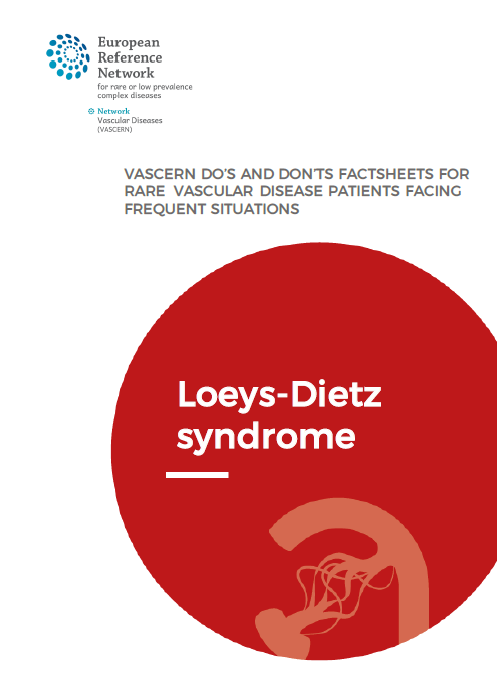 This series of 21 new factsheets deals with the specific Do's and Don'ts for patients with Loeys-Dietz syndrome facing common situations including pregnancy, stroke, colonoscopy, physical activity, dental work, allergies and more.
This is the second set of factsheets from the HTAD WG, who have previously published factsheets on Marfan syndrome and related disorders.
You can find all the Do's and Don'ts factsheets from the HTAD WG  here