The 14th International HHT Scientific Conference is the world's largest gathering of HHT professionals and researchers, and it serves as an important forum for the exchange of new discoveries and ideas. The conference is held every two years and draws participants from all over the world. The conference was packed with many interesting and important presentations.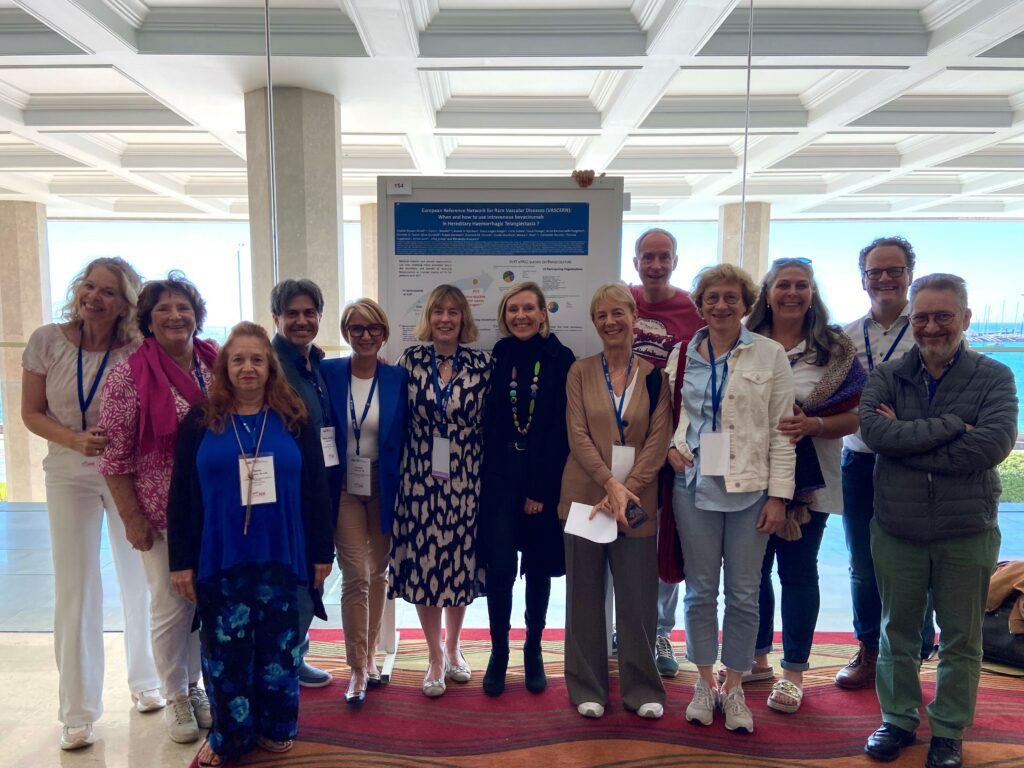 This year's conference was held in Cascais, Portugal from September 29 – October 2, 2022. Several VASCERN members and patient representatives from the Hereditary Haemorrhagic Telangiectasia Working Group (HHT–WG) were present.
Here are some highlights of our HHT-WG healthcare professionals in action at the conference:
Dr. Hans-Jurgen Mager (VASCERN HHT-WG member) gave a presentation on the Management of Pulmonary AVMs.
Oral poster presentation from Dr. Sophie Dupuis-Girod (HHT-WG Chair) on Efficacy and Safety of Bevacizumab on Severe Bleedings Associated with Hereditary Hemorrhagic Telangiectasis. A National, Randomized Multicenter Phase III Study.
Oral poster presentation from the HHT-WG on their paper The European Rare Disease Network for HHT Frameworks for Management of Hereditary Haemorrhagic Telangiectasia in General and Specialty Care.
Prof. Claire Shovlin (VASCERN Collaborating Expert) moderated a session on Medical Therapeutics II: Repurposed Agents.
Prof. Urban Geisthoff (VASCERN HHT-WG member) moderated a session on Procedural and Surgical Treatment.
Our members were also co-authors on several abstract posters presented at the conference. Patients representatives from the HHT ePAG group were on site to represent VASCERN and their patient organisations, as well as to network with other HHT patients, caregivers, and healthcare professionals.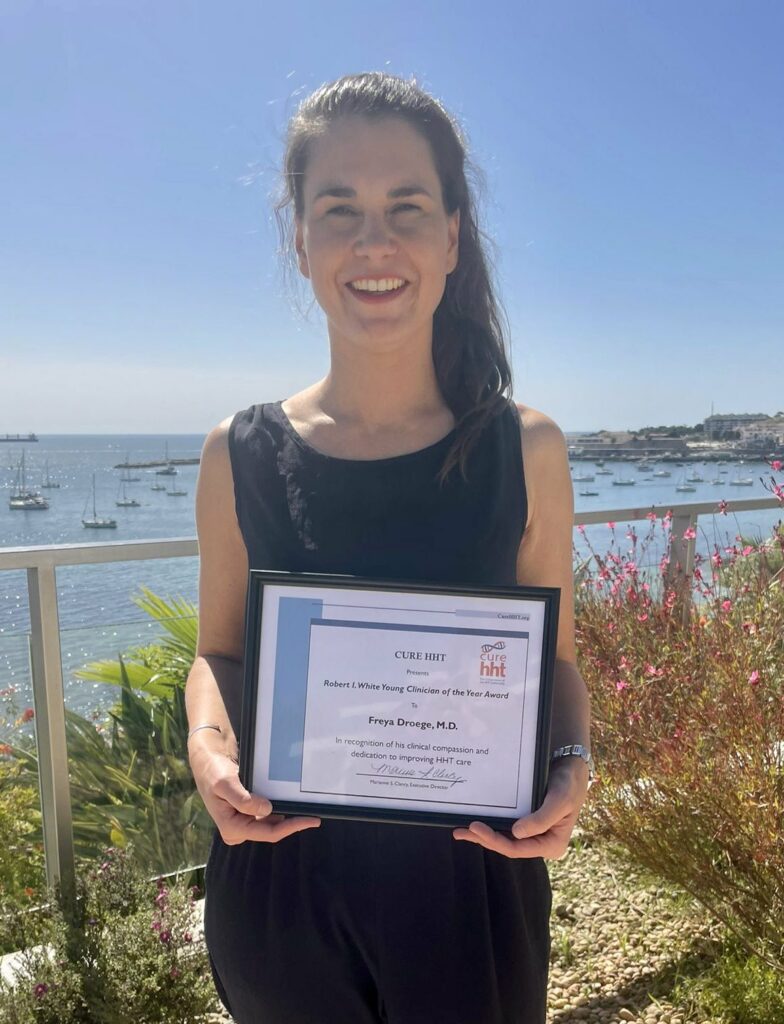 We are pleased to announce that Dr. Freya Droege, one of the HHT-WG members, received the Robert I. White Young Clinician of the Year Award in recognition of her clinical efforts and commitment to improving HHT care. We congratulate Dr. Droege and thank her for her contributions to VASCERN.
Overall, the conference was a great success. We applaud the HHT ePAG patient advocates for their tireless efforts on behalf of the HHT community, as well as the healthcare professionals of the HHT WG for consistently promoting VASCERN and its outputs at international events and for all of their dedication to improving HHT care!
See the full programme from the HHT Conference 2022 here