After a well deserved summer break, members of the Vascular Anomalies Working Group (VASCA WG) were back on the Clinical Patient Management System (CPMS) last week to discuss a new guest case from Portugal.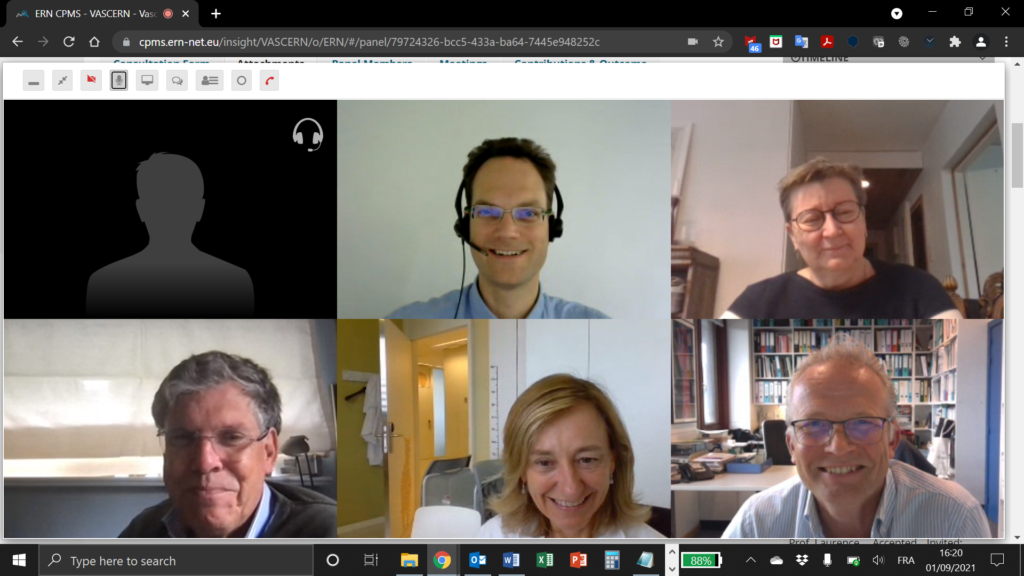 The virtual consultation panel included healthcare professionals from Belgium, The Netherlands, Finland, Germany and Spain. The group were able to examine pathological findings of a complicated vascular anomaly case and assist in making the diagnosis. The outcome report was sent to the Portuguese healthcare professional the following week, which will allow for the patient's condition to be managed in a timely manner.
As a reminder, if you are a healthcare professional in Europe you can find out how to submit a guest case to be discussed in the CPMS by VASCERN experts here as well as learn more about the CPMS on the dedicated "Clinicians only – CPMS" page of the VASCERN website.