What a great way to end the month of October with its slew of conferences, seminars and scientific meetings discussing new research outcomes and improvements in patient treatment and care. The EuroThrombosis and EuroVessels 2022 (ETEV) meeting was held in Lisbon, Portugal from 20 – 22 October 2022. This conference was attended by Prof. Julie De Backer (HTAD-WG Chair), Dr. Roland Van Kimmenade (HTAD-WG member), and Prof. Tristan Mirault (MSA-WG member).
The ETEV 2022 is a joint scientific meeting organized by the Working Group on Thrombosis and the Working Group on Aorta and Peripheral Vascular Diseases of the European Society of Cardiology (ESC). It brings together clinicians and scientists to share cutting-edge research in the areas of atherosclerosis, vascular biology, and atherothrombosis, ranging from basic science to translational medicine and clinical practice. It is an excellent opportunity for VASCERN members working in these areas to meet colleagues from other countries, share expertise, and learn in-depth about the etiology and basic principles of the diseases in these areas, all of which will improve their work at VASCERN.
At this event, each of our members delivered presentations and served as poster presentation moderators.
Prof. Julie De Backer spoke about Genetics of Aortic Diseases.
Dr. Roland Van Kimmenade spoke about Aortic tortuosity: assessment and clinical consequences.
Prof. Tristan Mirault spoke about Optimal pharmacotherapy.
Dr. Roland Van Kimmenade and Prof. Tristan Mirault moderated an oral poster presentation session focused on Insights on vascular biology and disease.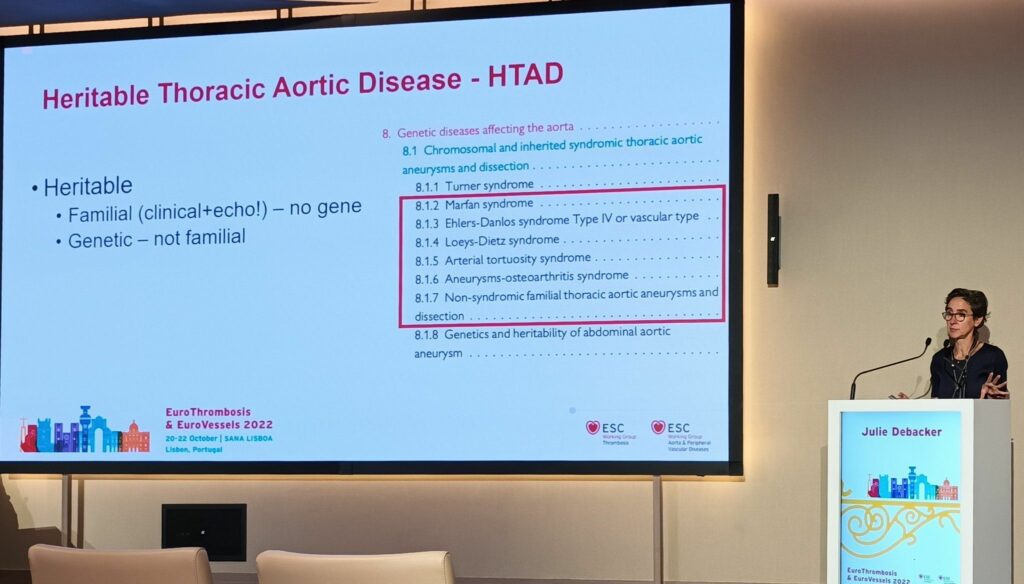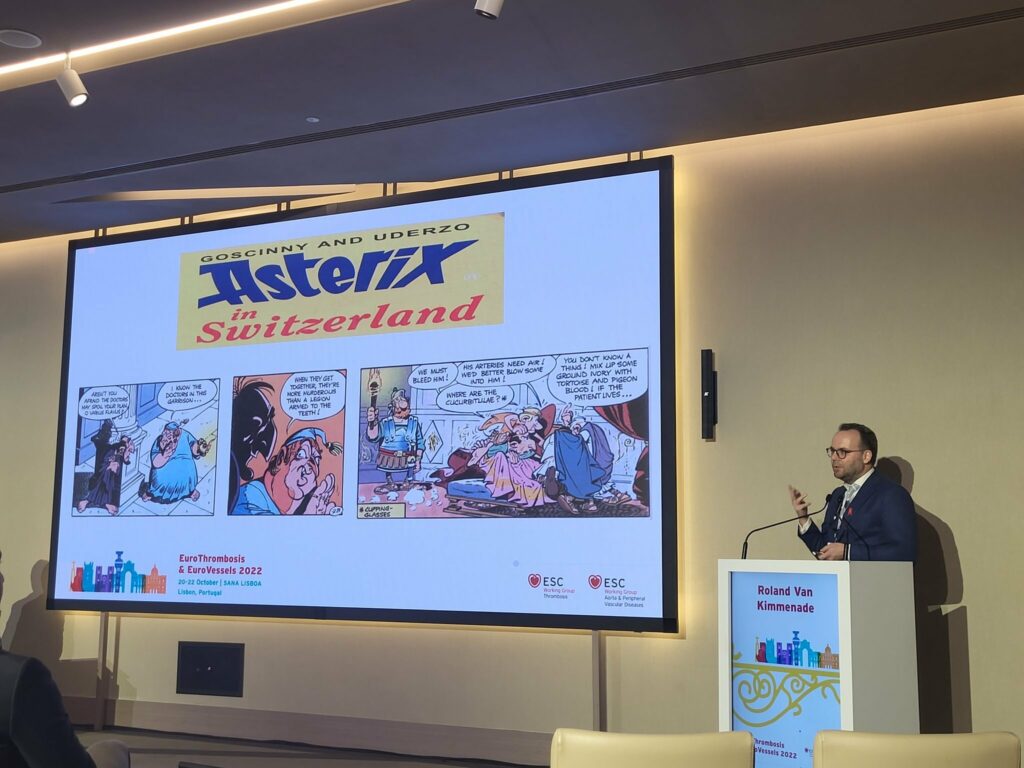 A poster from the HTAD Working Group titled HTAD Patient Pathway: Strategy for diagnostic work-up of patients and families with (suspected) Heritable Thoracic Aortic Diseases (HTAD). A statement from the HTAD Working Group of VASCERN was presented by Prof. Julie De Backer. Her other poster presentations included one titled Local TGF-beta sequestration by fibrillin-1 regulates vascular wall homeostasis in the thoracic aorta and another titled Zebrafish as a tool to study cardiovascular effects caused by fibrillin impairment.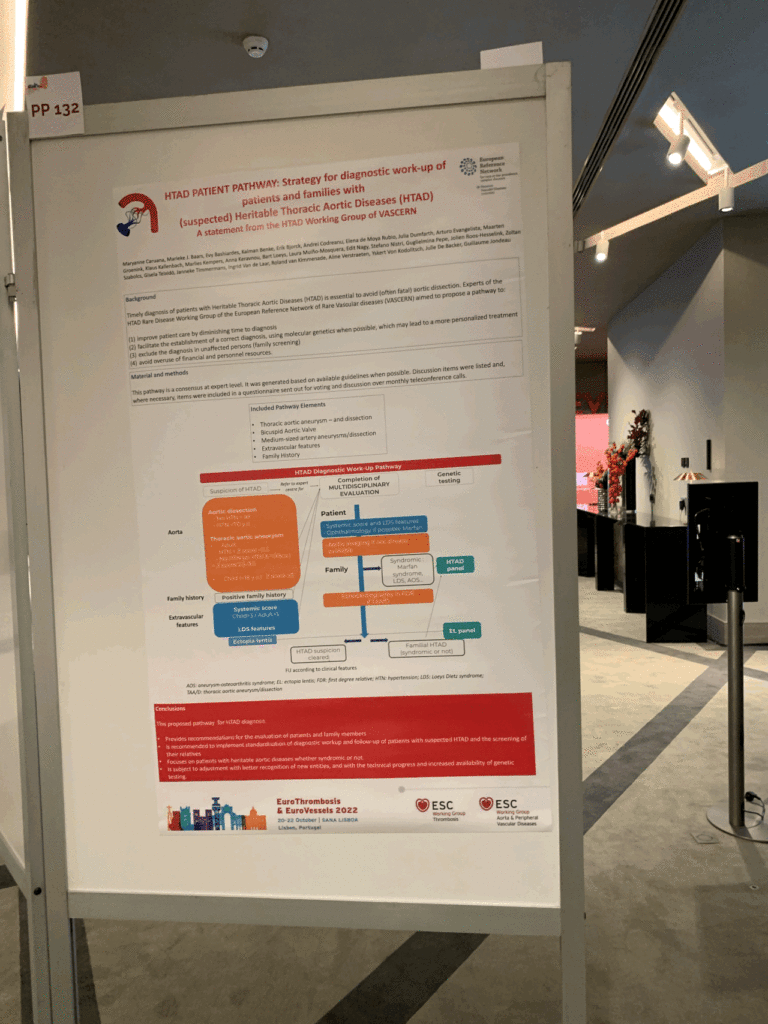 We appreciate our members' efforts in promoting VASCERN at events like this one. Thank you for your dedication and commitment to improve the care of people with rare vascular diseases.
See the full programme here
See the abstracts from the meeting here