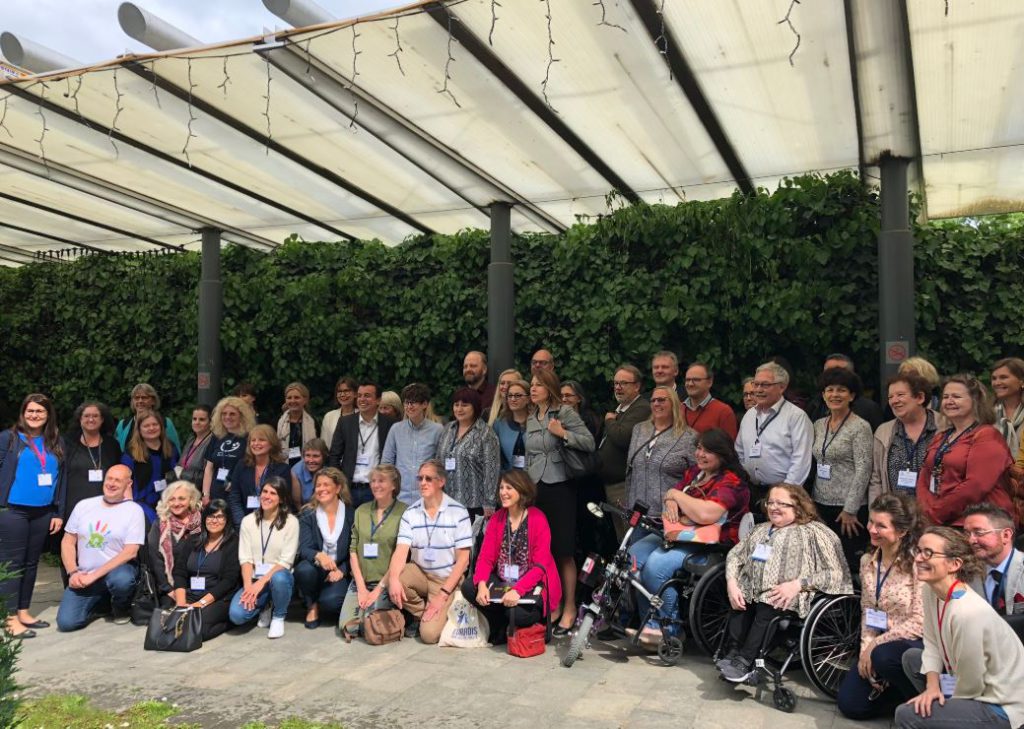 The 2019 EURORDIS Membership Meeting took place in Bucharest, Romania from May 17-18, 2019. This meeting assembled over 200 representatives of people living with a rare disease.
During this event, Eurodis and its over 800 member organisations released a new position paper entitled Achieving Holistic Person-Centred Care to Leave No One Behind. This paper provides recommendations to the EU, all European countries and all stakeholders within the health and social sector stakeholders on how to accomplish the goal of having holistic care provided to the 30 million people living with a rare disease in Europe, and their families, by 2030.
Many issues were covered during this important event. One of the 4 workshops were entitled European Reference Networks (ERNs) – The Eastern European Countries Dimension, where the topic of ensuring universal coverage of EU Member States in the ERNs was discussed as well as the country level needs for Eastern European countries to participate more in the ERNs.
On May 16th, prior to the Membership meeting, a European Patient Advocacy Group (ePAG) advocates meeting was held in order to discuss best practices for the work of ePAGs in the ERNs.
Several of VASCERN's ePAG advocates were in attendance at this event including Lise Murphy (ePAG Co-Chair for the Heritable Thoracic Aortic Diseases Working Group; HTAD-WG), Juergen Grunert (ePAG Chair and Co-chair for the Medium-Sized Arteries Working Group; MSA-WG) and Charissa Frank (ePAG Deputy Co-chair for the MSA WG). Well done to all involved!
To access all the presentations from the 2019 EURORDIS Membership Meeting click here