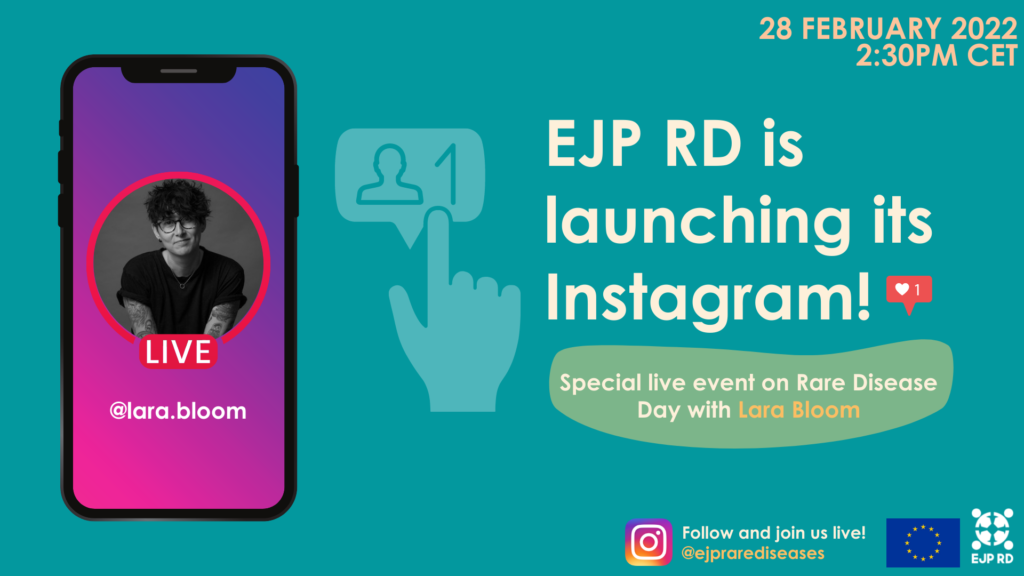 To commemorate Rare Disease Day (February 28th), the European Joint Programme on Rare Diseases (EJP RD) is proud to announce the launch of their Instagram account and an exciting social media collaboration with #raredisease influencer Prof. Lara Bloom, President and CEO of the Ehlers-Danlos Society.
On Rare Disease Day 2022, Prof. Bloom will take over their Instagram and Twitter accounts and post stories relating to EJP RD as well as the important advocacy work that she's engaged in. At 2:30 pm CET, Prof. Bloom will come LIVE on EJP RD's Instagram all the way from Dubai, where she will be attending the 2022 Global Rare Disease Day Event at the World Expo.
Please follow them here and don't forget to like and share their posts!