The European Joint Programme on Rare Diseases (EJP RD) has launched its first free MOOC entitled "Diagnosing Rare Diseases: from the Clinic to Research and back"!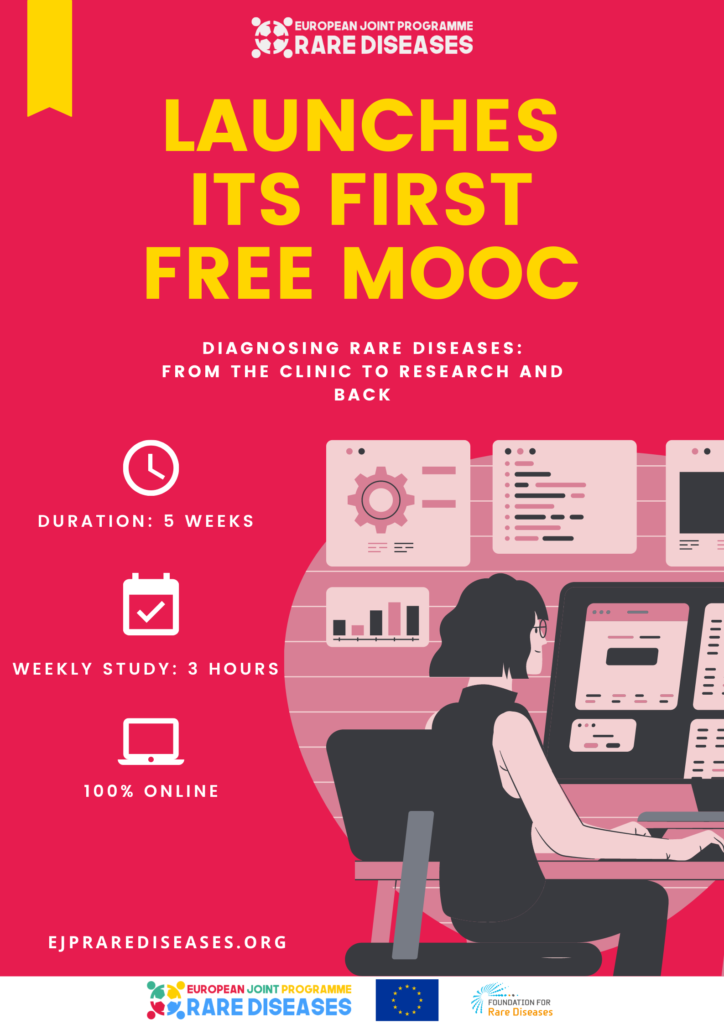 Register here
This MOOC is the result of hard work from several EJP RD partners, in particular ERN ITHACA (represented by Prof Laurence Faivre), ERN GENTURIS (represented by Dr Chrystelle Colas) and the French Foundation for Rare Diseases (FFRD; Roseline Favresse).
This course is a 5-week long course that will allow participants to discover the role of research, clinical investigation and data sharing in diagnosing rare diseases. It is designed for individuals with a keen interest in diagnostic research and rare diseases. While primarily designed for medical students and PhD/post-doc students in biomedical sciences, it will also be of interest to Patients Advocacy Organisations' representatives, Healthcare professionals or paramedics who want to further their knowledge of rare diseases diagnosis.