Due to the COVID-19 pandemic, the 10th European Conference on Rare Diseases & Orphan Products (ECRD) will now take place ONLINE on the 14th-15th of May, 2020.
The ECRD is recognised globally as the largest, patient-led rare disease event in which collaborative dialogue, learning and conversation takes place, forming the groundwork to shape future rare disease policies.
 The theme for this conference is The rare disease patient journey in 2030. 
The European Joint Programme on Rare Diseases serves as official partner of the conference and VASCERN is proud to be an Associate Partner of this event.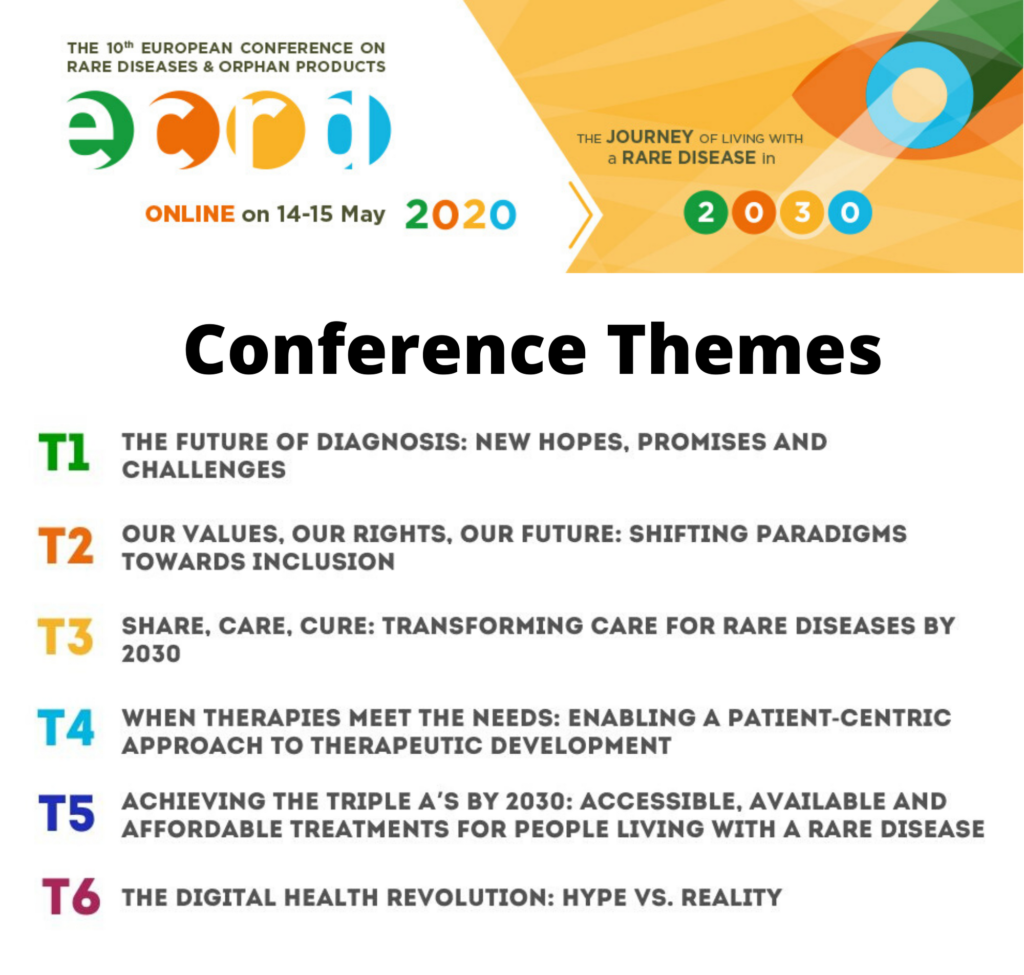 Don't miss out on participating in this international event from the safety of your home! Registration is open until May 1st, 2020 – register here!
For the full programme and all other event information, please visit the ECRD website here