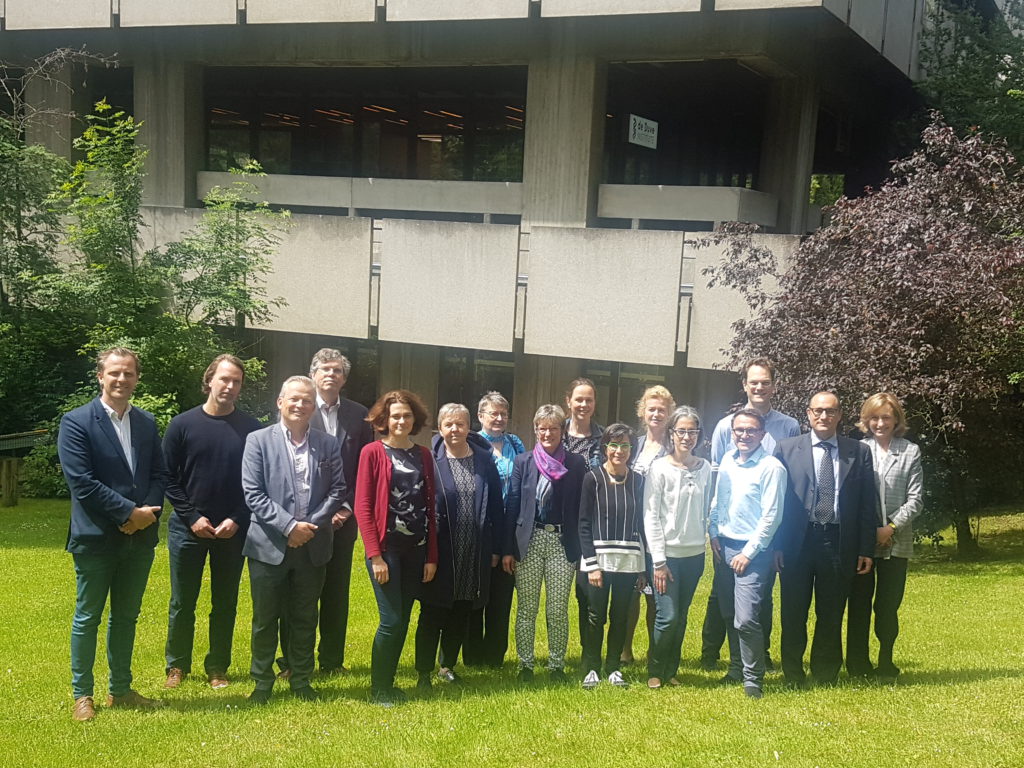 The Vascular Anomalies Working Group (VASCA WG) held their face-to-face meeting over two days from May 27th– May 28th, 2019 in Brussels Belgium at the De Duve Institute. The meeting, Chaired by Professor Miikka Vikkula, was attended by 11 of VASCERN's healthcare professionals from 7 European countries (Belgium, Finland, Germany, Ireland, Italy, The Netherlands, and Sweden), three European Patient Advocacy Group (ePAG) advocates, and two additional clinicians, as collaborating guests, from France and Spain.
The first day focused on an in-depth discussion of the very complex venous malformation patient pathway, which progressed immensely as the group discussed the diagnosis and treatment of this group of vascular anomalies. In the afternoon the group had a presentation and demonstration of the Clinical Patient Management System (CPMS) by Ibrahim Donmez, our IT Helpdesk & End User Support Specialist. The group held an impromptu meeting using the CPMS videoconference tool and new users were assisted in creating their accounts. After a long day, the group enjoyed a meal together at a lovely restaurant nearby.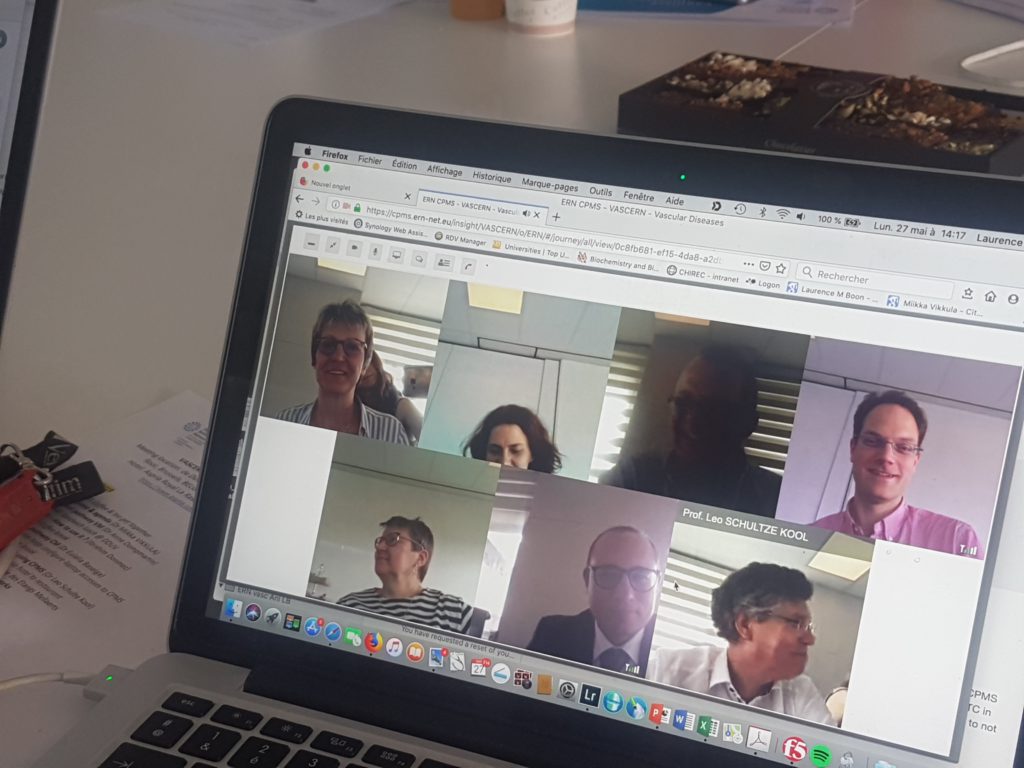 The second day started with the finalisation of the capillary malformation patient pathway followed by a very interesting presentation by VASCA WG Co-Chair Prof. Leo Schultze Kool on new treatments available for central conducting lymphatic anomalies (CCLA) and the possible training of interventional radiologists from other VASCA WG centers on these innovative techniques. The group then advanced on another complex patient pathway on lymphatic malformations.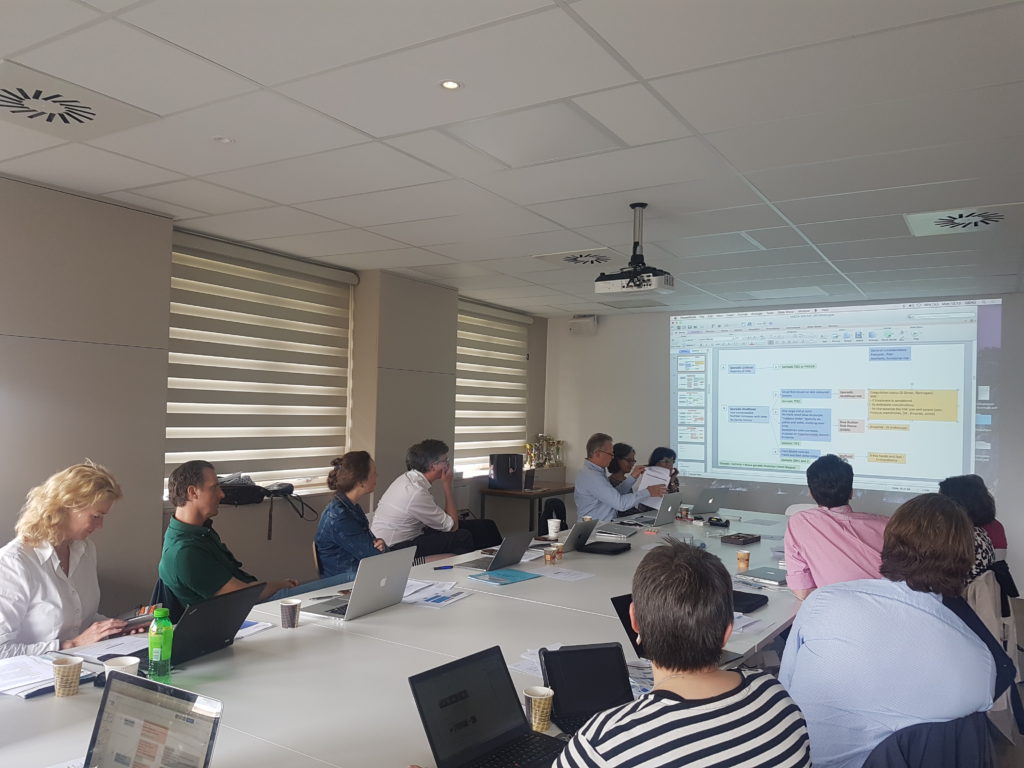 In the afternoon the classification of vascular anomalies and the creation of new ORPHA codes was examined by the group as the classification of vascular anomalies is currently being reviewed by Orphanet. Then the patient advocates (from HEVAS, Vascapa and Bundesverband Angeborene Gefäßfehlbildungen e.V. had a chance to present the various materials already produced by their patient organisations that could be validated by the group in order to be used as new VASCERN Pills of Knowlege (PoKs) and educational materials. The topic of collaboration with ERN-Skin was also presented by Dr. Andrea Diociuti (who is a member of both ERNs) and the topic of registries, and the progress of the VASCA registry pilot project, was also discussed.
While the two day agenda was packed with topics to cover, the group managed to take a break in order to get some air and take some great photos together! We would like to congratulate the VASCA WG for all the work accomplished during their two day face-to-face meeting. Stay tuned for new outputs from the group, coming soon!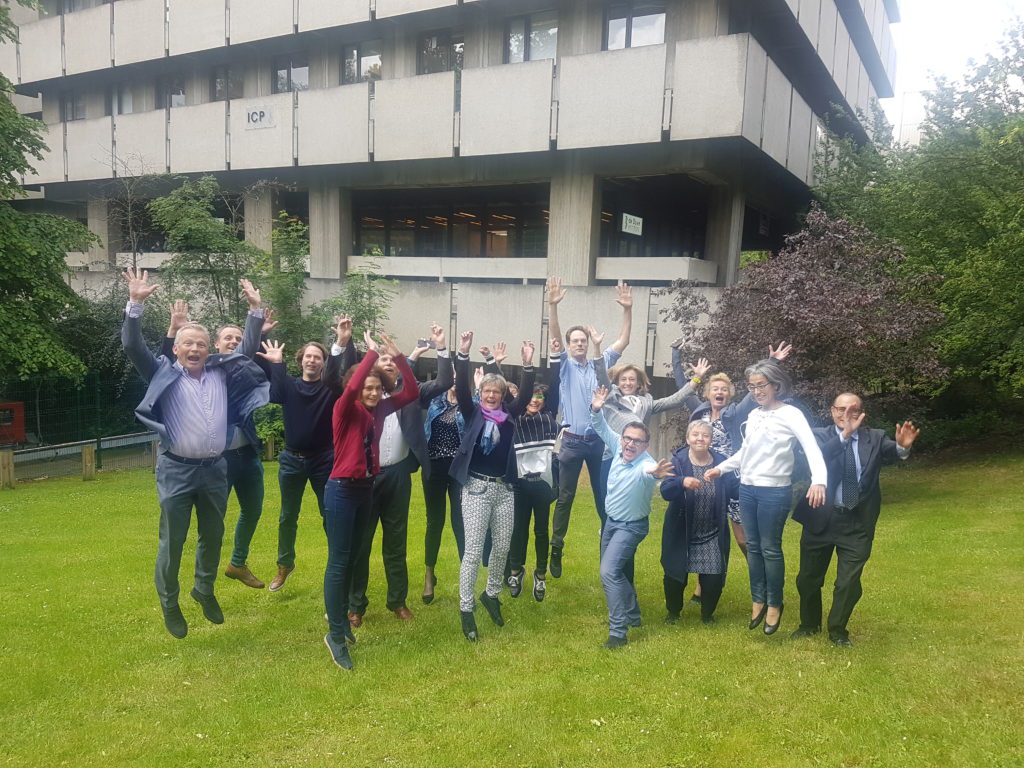 Don't miss the very popular tweet from the meeting here