For Rare Disease Day 2019, members of the VASCERN team in Paris once again joined the French Rare Disease Networks (including members of FAVA-multi), Patient Associations, The Rare Disease Expertise Platform in the South of Paris and ERN-LUNG for the annual Rare Disease Day events in Paris. This year's theme was 'Bridging health and social care'.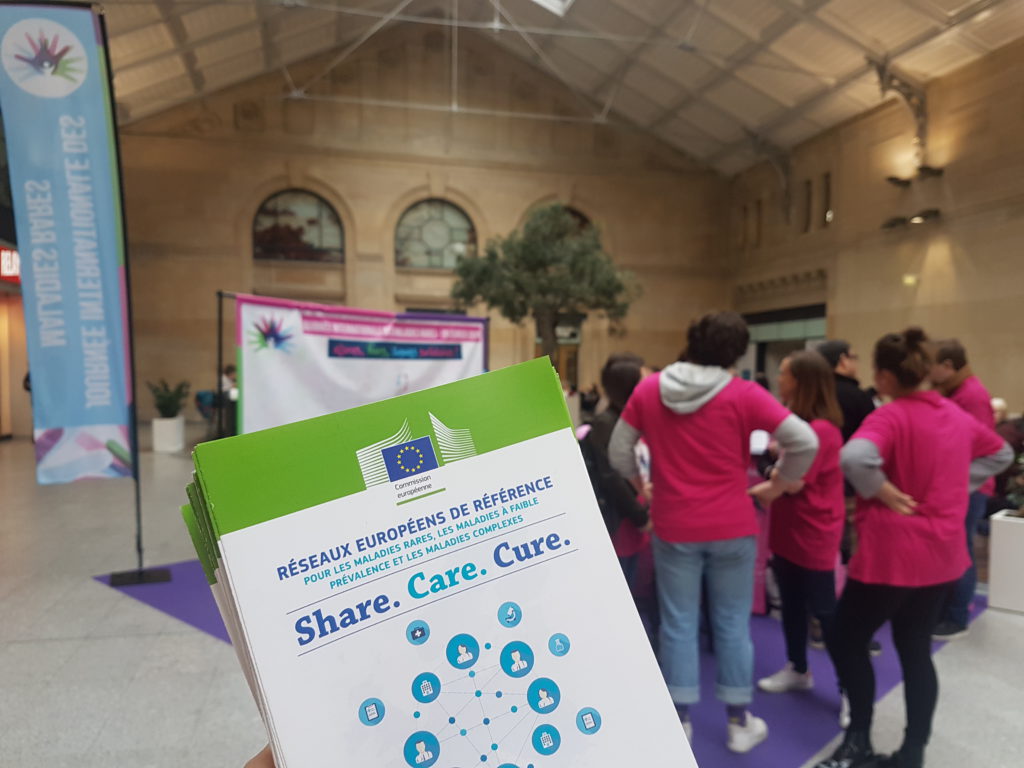 We attended the event at Saint Lazare Train Station where activities included quizzes on rare diseases, a giant wall where people could trace the outline of their hand and write messages in support of rare disease patients, and a musical performance by Les Pieds Sur Terre, a French collective of artists with disabilities. It is always a pleasure to spend the afternoon with a group of people committed to helping rare disease patients and spreading awareness among the general public about rare diseases. Everyone we spoke to walked away knowing more about rare diseases and the European Reference Networks!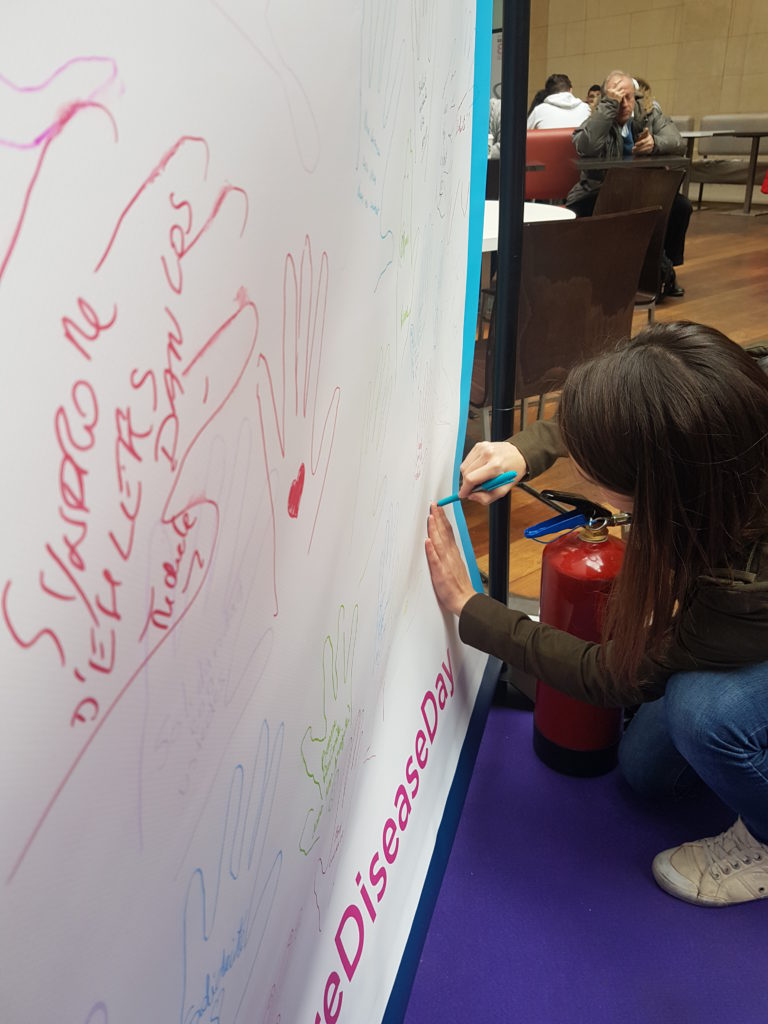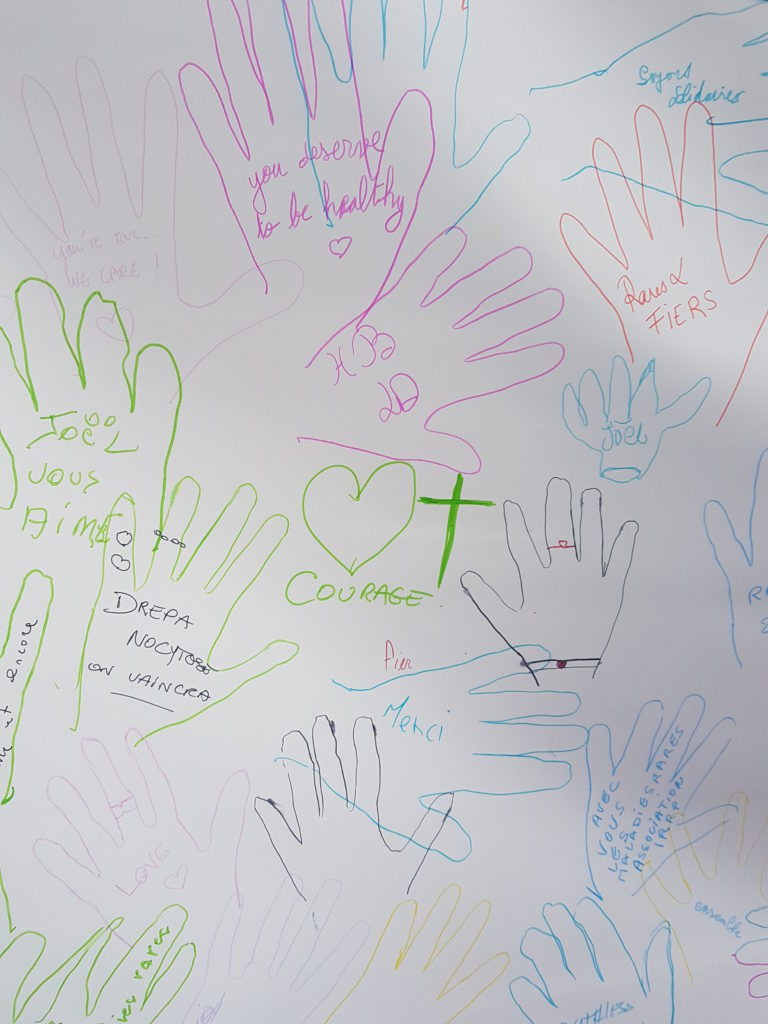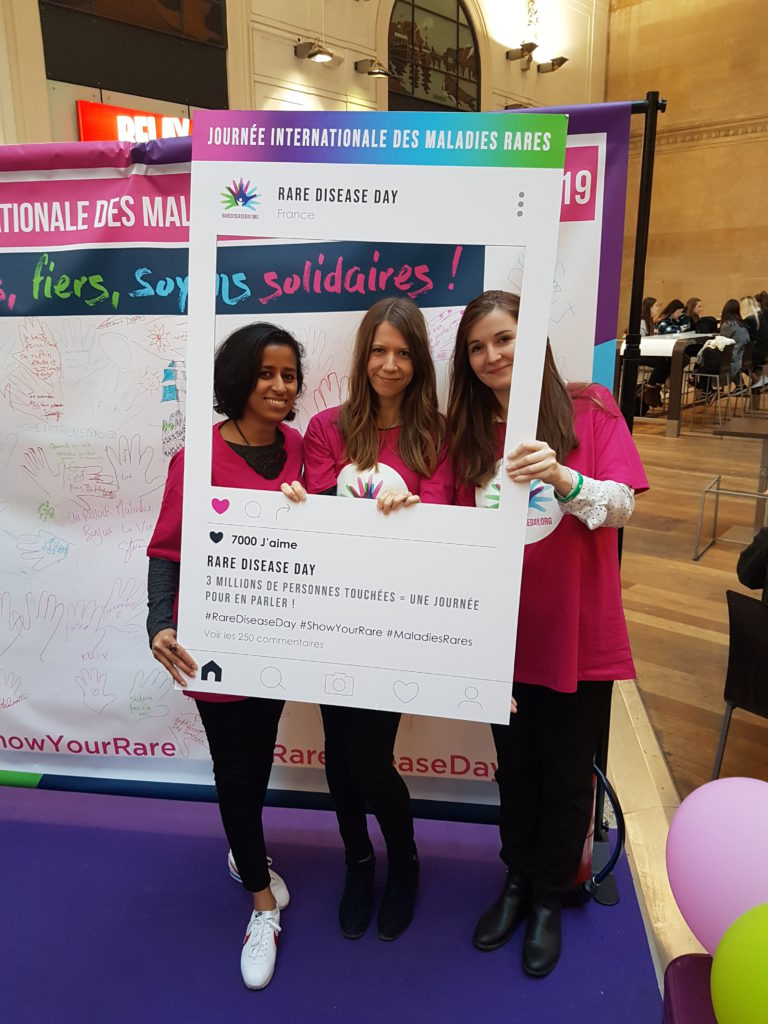 VASCERN's Healthcare professionals and patient advoctes were also active for Rare Disease Day. Here are a few examples:
Rencontre Anomalies Vasculaires (Vascular Anomaly Meeting): Within the scope of Rare Disease Day, VASCAPA organised a get together on February 23rd, 2019 between doctors and patients of rare vascular anomalies. Prof Miikka Vikkula, Prof Laurence Boon (VASCA-WG Chairs) and Maria Barea (ePAG for VASCA-WG) were present at this event. See a Twitter post of this event hereand here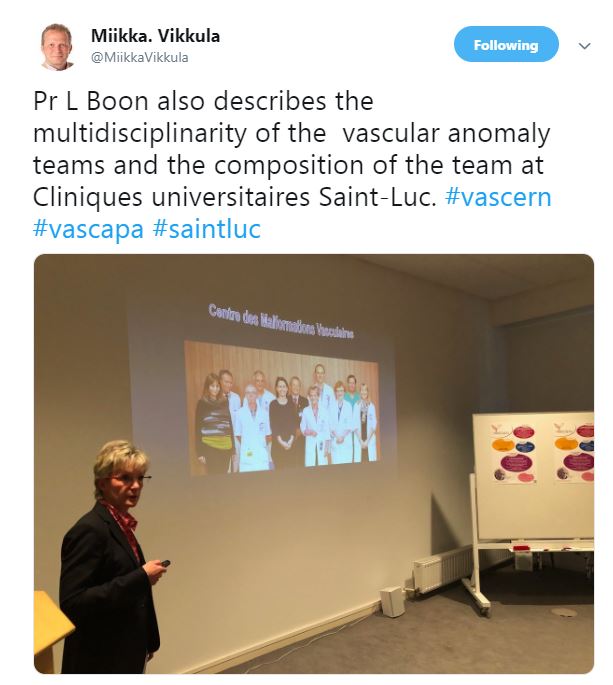 You can find a list of all the events that took place worldwide here
Looking forward to Rare Disease Day 2020 and remember to #ShowYourRare and raise awareness for Rare Diseases all year round!