For Rare Disease Day 2018, the VASCERN coordination team was present at the Rare Disease Village, along with 2 other ERNs, 17 French Rare Disease Networks, 17 patient associations, The Rare Disease Expertise Platform in the South of Paris, and The French Rare Disease Alliance (Alliance Maladies Rares), in Paris France.
Although the temperatures outside were particularly low that day, our spirits were high as we spread the word about the European Reference Networks, along with EuroBloodNet and ERN-EYE, and this international event that aims to raise awareness for all rare diseases.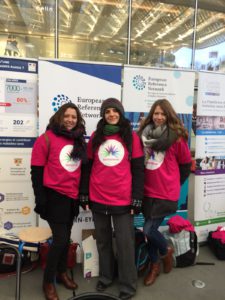 The Rare Disease Village was organized by Neurosphinx, the French Rare Disease Network for Neurological and Sphincteric Complications of Pelvic and Spinal Rare Malformations, and was a great success thanks to the many fun activities organised for all participants. Activities included adaptive sports games (e.g. wheelchair handball), a blind obstacle course, gentle gym, a nutrition workshop, a photobooth, and a station where participants were asked to "draw their invisible disability pictogram". There was also a workshop dedicated to the theme of this year's Rare Disease Day: clinical research.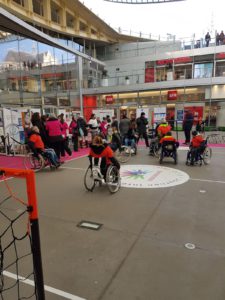 At the end of the day a conference was held where many interesting speakers talked about the importance of rare disease research, including Frédérique Vidal, the French Minister for Higher Education, Research and Innovation.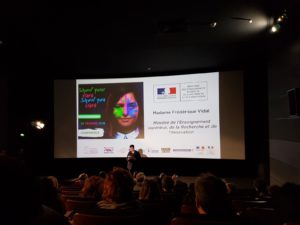 Rare Disease Day 2018 also marked the one year anniversary of the European Networks so it was a memorable day for everyone at VASCERN! We thank the organisers of this event for their great work and for everyone who stopped by to say hello and learn about rare diseases.